Cumberland County Fair
Aug. 31 - Sep. 9
Crown Complex
Aug. 31 - 5:00 pmSep. 1 - 1:00 pmSep. 2 - 1:00 pmSep. 3 - 1:00 pmSep. 4 - 5:00 pmSep. 5 - 5:00 pmSep. 6 - 1:00 pmSep. 7 - 5:00 pmSep. 8 - 1:00 pmSep. 9 - 1:00 pm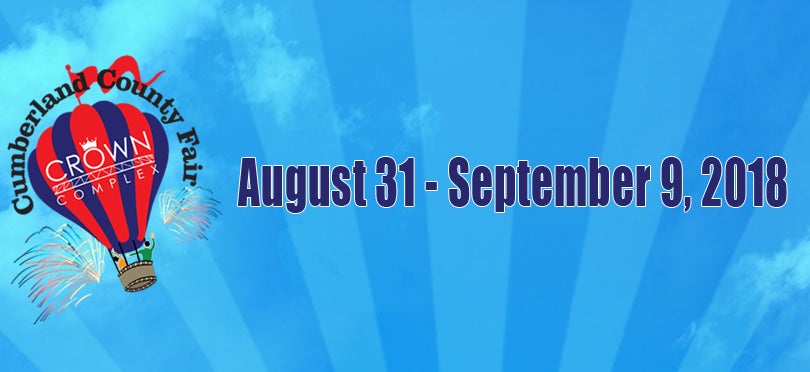 The Cumberland County Fair is pleased to announce this year's fair dates: August 31 – September 9 at the Crown Complex. The continued partnership with Spectra Venue Management and Big Rock Amusements will offer fairgoers 10 days of fun, family entertainment, food, state-of-the-art amusement rides, motorsports, animals & more! A full entertainment schedule will be announced over the summer months.
"Big Rock Amusements is one of the best carnival companies in the industry today, and we're excited to continue to partner with them here in Cumberland County," Cumberland County Fair Manager, Hubert Bullard said. "All their rides have the latest LED light packages and are regularly added to with new equipment." Big Rock currently partners with Wilson, Lumberton and Sanford fairs in North Carolina. For more information on Big Rock Amusements, please visit www.bigrockamusements.com.
Vendor applications are being accepted now. Vendors from a variety of businesses and organizations both local and regional are invited to participate in this ten day event. Those wishing to participate in the 2018 Cumberland County Fair must complete the vendor application located on the Fair's official website, www.CumberlandCountyFair.org.
Vendors should submit completed applications to:
ATTN: Cumberland County Fair
P.O. Box 64217
Fayetteville, NC 28306
With the return of the Fair comes the return of the Senior Expo, which will take place Thursday, September 6 from 1 – 4 pm inside the Crown Coliseum. Patrons interested in participating should visit the www.CumberlandCountyFair.org for more information.
Tickets to the 28th Annual Cumberland County Fair will go on sale to the public August 1 at 10:00 a.m. online at CapeFearTix.com, by phone at 1-888-257-6208 and in person at the Crown Complex Box Office and the Leisure Travel & Ticket Office located on Fort Bragg.
Read More
RELATED LINKS

FREE ADMISSION

Free admission for opening night on August 31!

ULTIMATE STAY-CATION

$4.00 off admission for students with valid school ID

PAY ONE PRICE NIGHT

$15 for admission and unlimited rides Tuesday - Thursday, September 4-6

SENIOR DAY

FREE admission for senior citizens until 5PM!

Military & Emergency Appreciation Night

FREE admission ticket with valid DOD card!

FAITH AND FAMILY DAY

$2 admission discount with church bulletin!