Fayetteville ComicCon
Oct. 20 - Oct. 21
Crown Expo
Oct. 20 - 10:00 amOct. 21 - 10:00 am
Saturday Advanced: $15, Saturday Door: $20, Sunday $15, Weekend Advance: $25, Weekend Door $32, VIP: $69.95
For month of May ONLY, $2 off all pricing.
Saturday
Advance $15
Door $20
Sunday
$15
Weekend Pass
Advance $25
Door $32
VIP
$69.95
Active military get $2 discount on advance sales ONLY!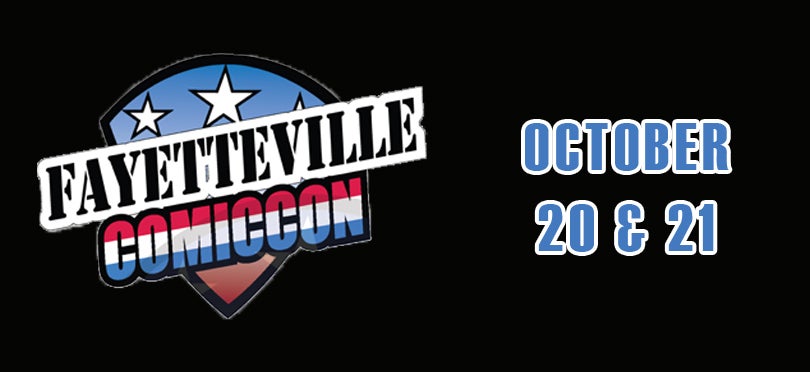 The fan run Fayetteville ComicCon is a welcoming and family friendly place that celebrates all forms and fans of American and World Popular Culture. If you like comics, cosplay, gaming, collectible toys, anime, you'll fit right in!
We advise coming early and also buying tickets in advance to avoid lines the day of the show and a possible sellout. Plus you'll get a discount for buying early!
Our con will feature special guests such as:
Butch Patrick -- One of our many iconic pop culture guests this year is Butch Patrick. Butch is famous for his role as Eddie Munster in the 1960s television show 'The Munsters."
Veronica Taylor -- Veronica is a voice actress, best known for her work as Ash Ketchum in the hit series Pokemon.
Tugg the Wonder Dog -- a regular at Fayetteville Comic Con will be making his last appearance on the East Coast. This is an opportunity you don't want to miss.
and many more!
Read More
RELATED LINKS

Military Discount

Military members can receive a $2 ticket discount on advance sales only with the presentation of a valid ID at the box office.