Fayetteville ComicCon
Oct. 21 - Oct. 22
Crown Expo
Oct. 21 - 10:00 amOct. 22 - 10:00 am
Advanced: $25 & 15, Saturday: $20, Sunday $15, Weekend: $30 VIP: $55.55
Adult Advance Single Day Ticket: $15
Advance Weekend Pass: $25
Day of Saturday Ticket: $20
Day of Sunday Ticket: $15
Week of Weekend Pass: $30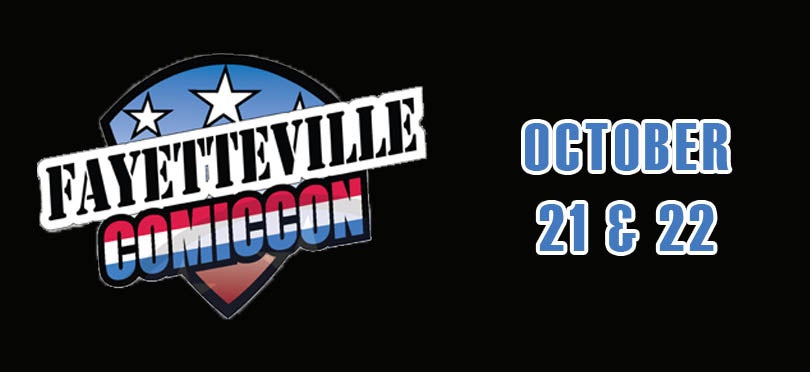 The fan run Fayetteville ComicCon is a welcoming and family friendly place that celebrates all forms and fans of American and World Popular Culture. If you like comics, cosplay, gaming, collectible toys, anime, you'll fit right in!
We advise coming early and also buying tickets in advance to avoid lines the day of the show and a possible sellout. Plus you'll get a discount for buying early!
Our con will feature special guests such as:
Lou Ferrigno -- One of our many iconic pop culture guests this year is the great Lou Ferrigno, famous for his role as the Original Hulk as well as Hercules in two of the greatest B-movies ever made.
Sam Jones -- The Savior of the Universe, Flash Gordon himself. Sam was such a popular guest of the Fayetteville ComicCon last year that we've invited him back.
Eric Vale -- Eric is a voice actor, ADR Director and head writer at Funimation. Voices? How about Trunks in the Dragon Ball series, Yuki Soma in Fruits Basket and Kanta in Desert Punk.
and many more!
Read More
RELATED LINKS

Military Discount

Military members can receive a $2 ticket discount on advance sales only with the presentation of a valid ID at the box office.