Fayetteville's Ultimate Lip Sync Showdown
Mar. 25
Crown Ballroom
7:00 pm
$75 & $50
Any child under the age of 2 doees not need a ticket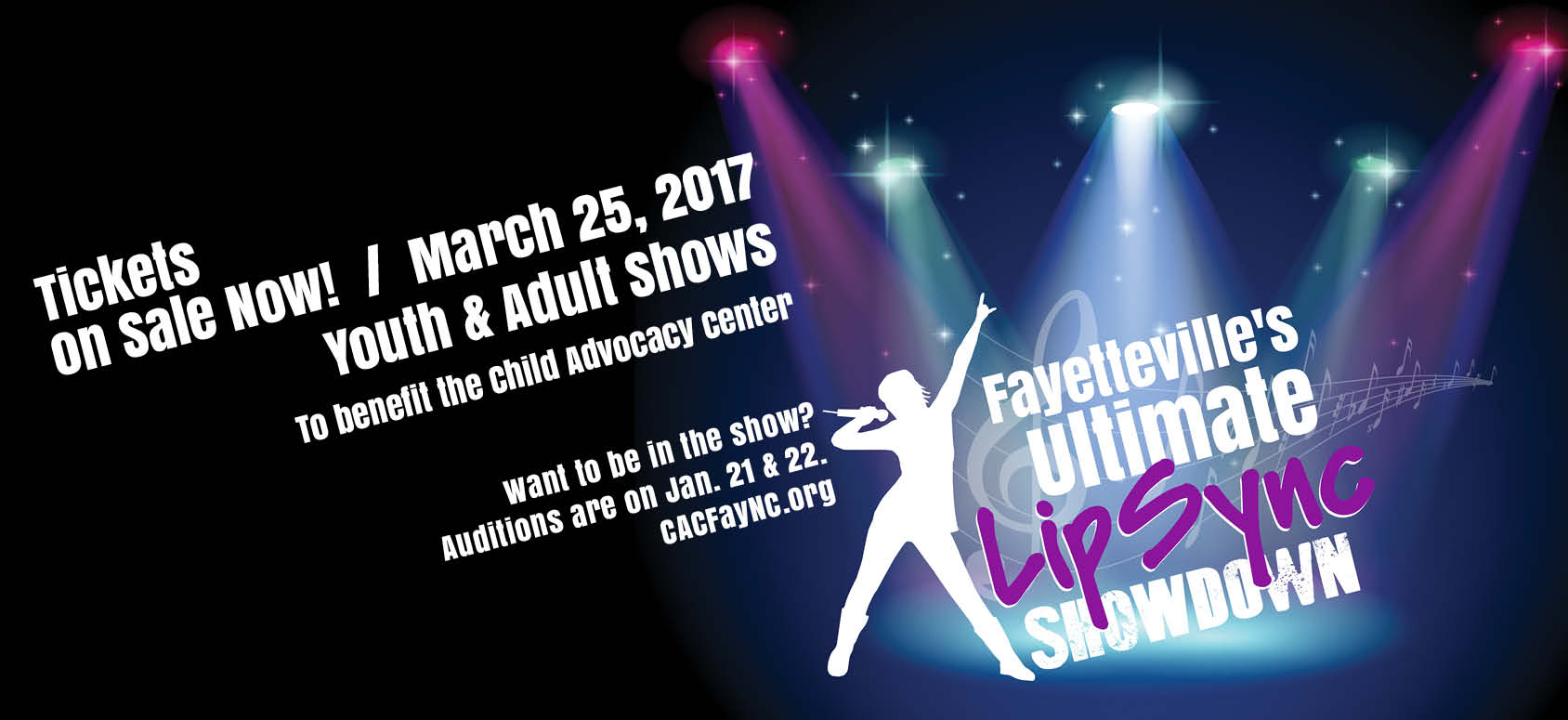 Turn down the mic; turn UP your talent! And help the Child Advocacy Center give every child a voice by being a part of Fayetteville's Ultimate Lip Sync Showdown on Saturday, Mar. 25, 2017. Proceeds will benefit the Child Advocacy Center.
This event will be held at the Crown Complex Ballroom.
Adult show acts will be three minutes.
We are looking for up to 20 adult acts. Acts may be solo individuals or groups of up to 10.
Participants will raise funds for the Child Advocacy Center.
All individuals and groups who wish to participate in the show must audition on either Saturday, Jan. 21, or Sunday, Jan. 22. Pre-registration for the audition dates is required. Participants will need to bring their music; costumes are not necessary for the auditions.
Visit www.CACFayNC.org to pre-register for one of the audition dates and for more information about sponsorships & ticket sales.
Read More