Fayetteville's Ultimate Lip Sync Showdown
Mar. 21
Crown Ballroom
6:00 pm
$51 & $76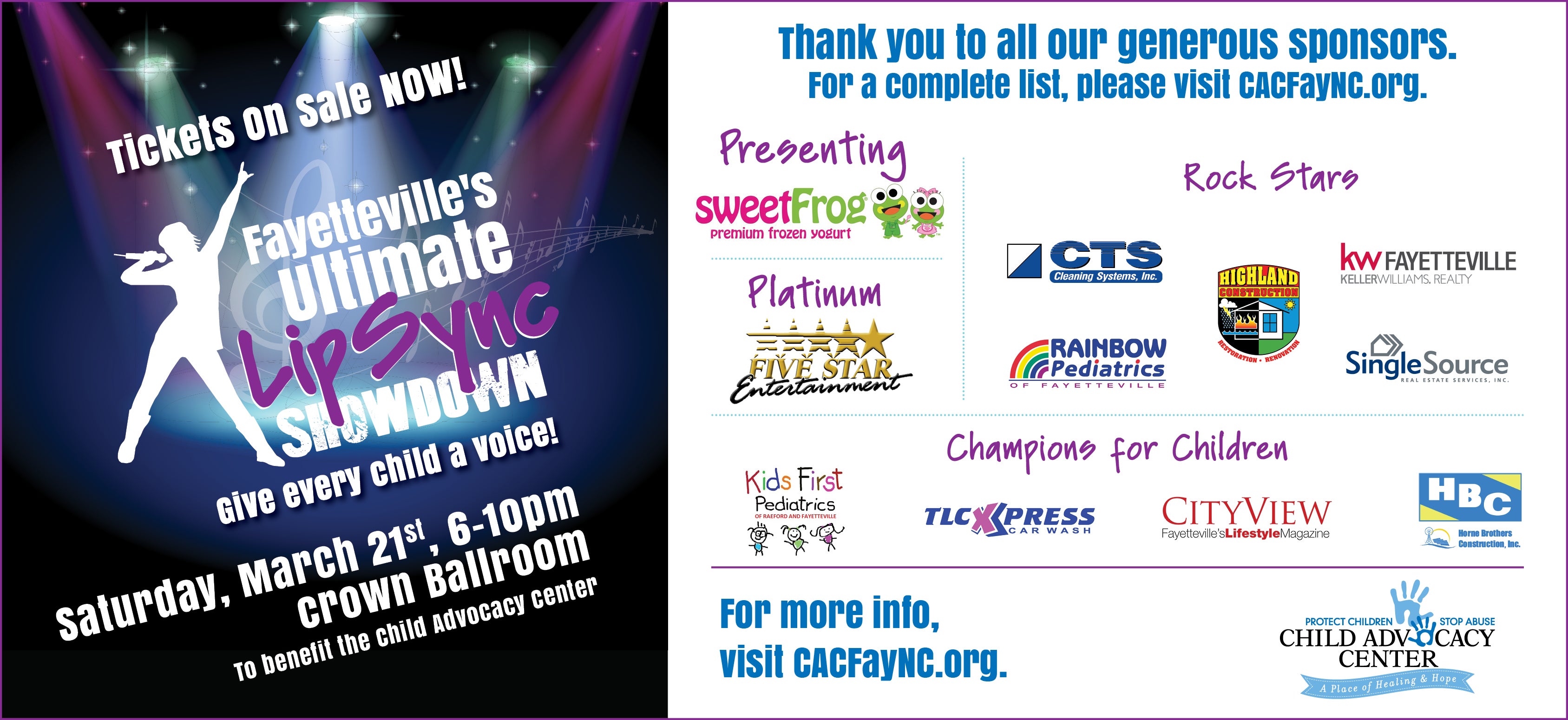 Tickets are on sale now for the fourth annual Fayetteville's Ultimate Lip Sync Showdown, which will be held in the Crown Ballroom on Saturday, March 21 – social hour at 6 p.m. and show time at 7 p.m.
Ticket prices are $51 per person for standard table seating and $76 per person for VIP table seating.
Don't miss this evening of music, fun and frivolity as local "celebrities" battle it out! Proceeds will benefit the Child Advocacy Center – a place of healing and hope for child abuse victims. Last year's show was a huge success so don't delay – purchase your tickets today.
Visit www.CACFayNC.org for more information.
Read More