Fayetteville's Ultimate Lip Sync Showdown
Oct. 24
Crown Ballroom
6:00 pm
$51 & $76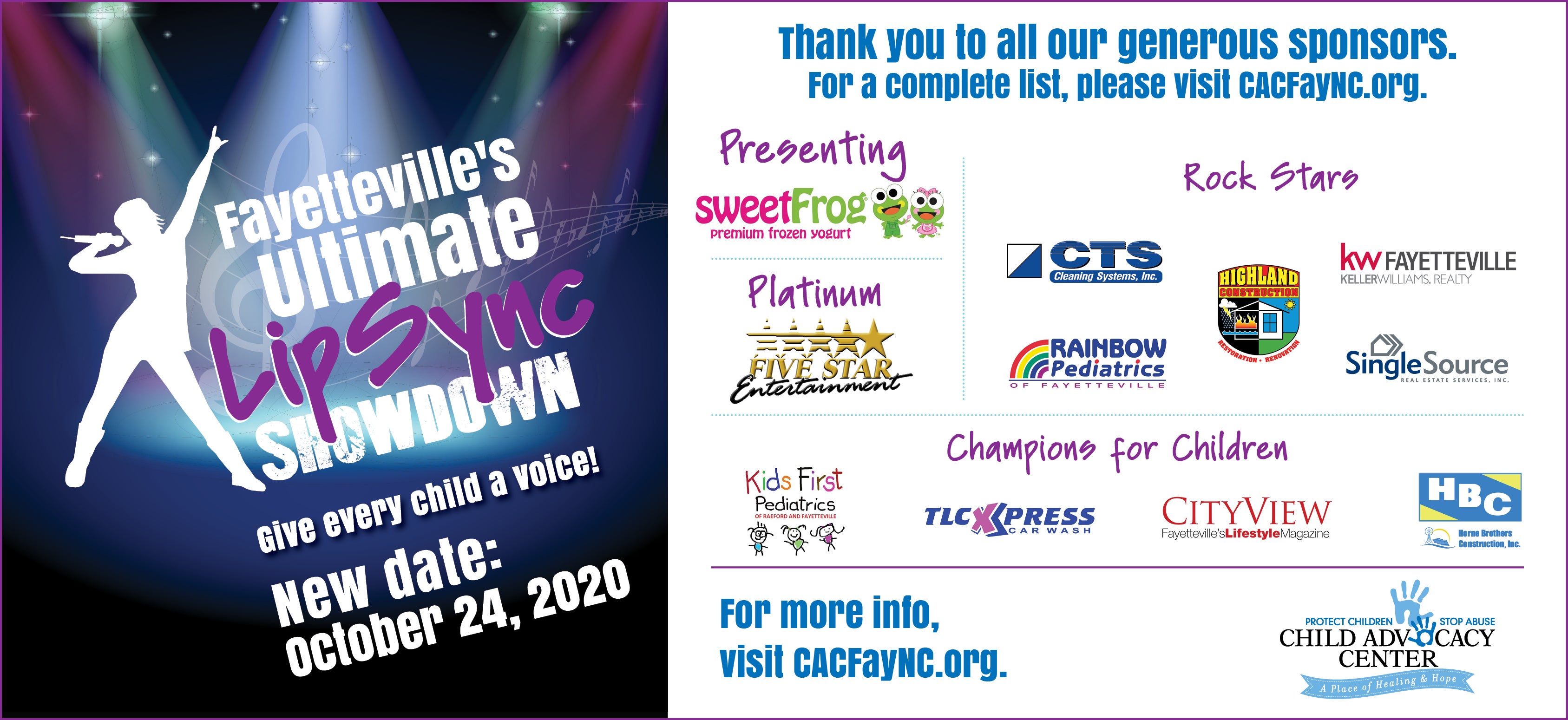 Following recommendations of health officials regarding measures to limit the spread of COVID-19, Fayetteville's Ultimate Lip Sync Showdown is being rescheduled to October 24, 2020. The location and time remain the same (Crown Ballroom, 6 p.m. Social Hour & 7 p.m. Show Time).
For patrons who purchased tickets for the March 21 show, you may use the same tickets for the October 24 show. There is no need to exchange them for new tickets.
If you purchased tickets and wish to receive a refund, refunds will be issued at the point of purchase. For those who purchased tickets online or over the phone, please call 888-257-6208.
For more information regarding ticket refunds, please call the Crown Complex ticketing hotline at 1-888-257-6208.
Requests for refunds must be made by September 30, 2020.
Sponsors who received tickets as part of their sponsor benefits will be contacted directly by the CAC.
We are sorry for any inconvenience to all who have done so much to support this fundraising event and hope that all of us can do our part to reduce the risk of illness.
Thank you again for your support of the CAC. It is because of you that the center is able to provide healing and hope to more than 700 child victims of abuse each year.
Tickets are on sale now for the fourth annual Fayetteville's Ultimate Lip Sync Showdown, which will be held in the Crown Ballroom.
Ticket prices are $51 per person for standard table seating and $76 per person for VIP table seating.
Don't miss this evening of music, fun and frivolity as local "celebrities" battle it out! Proceeds will benefit the Child Advocacy Center – a place of healing and hope for child abuse victims. Last year's show was a huge success so don't delay – purchase your tickets today.
Visit www.CACFayNC.org for more information.
Read More