Garden Bros Circus
Oct. 20 - Oct. 21
Crown Arena
Oct. 20 - 1:30 pmOct. 20 - 4:30 pmOct. 20 - 7:30 pmOct. 21 - 1:00 pmOct. 21 - 3:30 pmOct. 21 - 6:00 pm
VIP RINGSIDE: Adults: $35, Kids (Ages 2-12): $20 | General Admission: Adults: $25, Kids (2-12): $10
**Additional fees may apply
Hate long lines? Buy your tickets online before the day of the show to avoid long lines at the box office on the day of the show!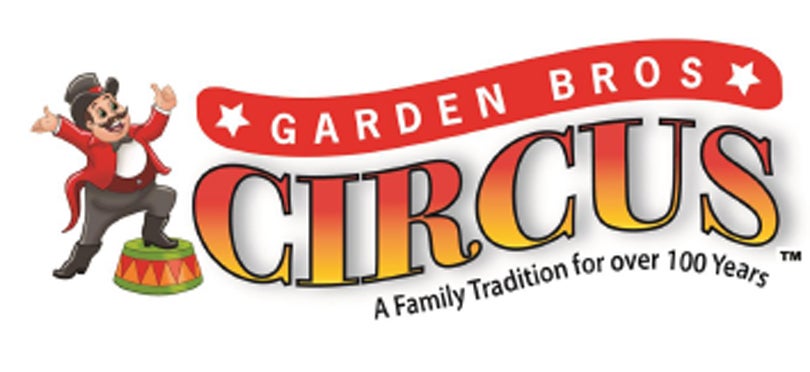 Come see the All New GARDEN BROS CIRCUS! This year's production is packed with breathtaking special effects, concert-style lighting and 3 RINGS bursting with excitement, laughter and memories that families will cherish. The Garden Bros Circus will be live at the Crown Arena on October 20 & 21, 2018.
First 100 adults pay just $12.50 online! ** Additional fees may apply
Free children's tickets will be distributed to elementary schools, pre-schools, day care centers and churches. The Free Tickets are also available at sponsoring businesses in the area.
Garden Bros has the very best performers from 18 countries making up a cast of more than 60 performers. GARDEN BROS CIRCUS presents a fast paced 90-minute show in a theatrical European 3 ring setting featuring the Human Pyramid, ELEPHANTS, Daring Aerial Artists, Motorcycles in the Sphere of Fear, the Crazy Cossack Horse Riders, Chinese Acrobats, Contortionists, the Funniest Clowns, Jugglers as seen on America's Got Talent, and more!
Read More
Garden Bros Circus Online