Hugs and Kisses Consignment Sale
Aug. 11 - Aug. 13
Crown Expo
Aug. 11 - 10:00 amAug. 12 - 10:00 amAug. 13 - 10:00 am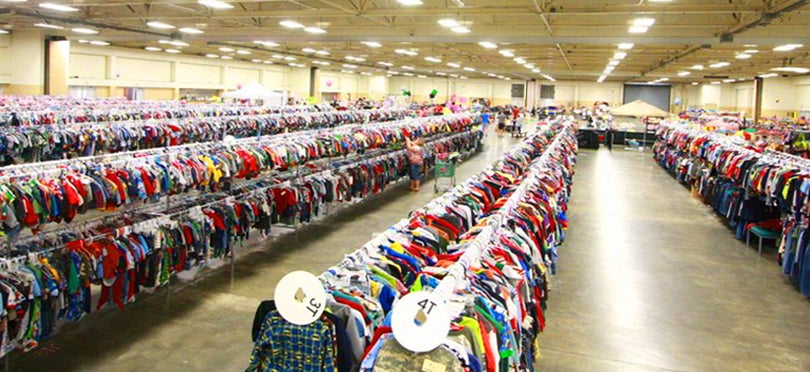 Every Spring and Fall, H&K holds our bi-annual children's consignment sale. We are open to the public for 3 full days, as well as one private sale day. On our sale floor you will find thousands and thousands of gently-used, and even some new, kids items at a fraction of the retail cost. Nearly a thousand families consign with us each sale and these families earn money from what they sale. And we average nearly 8,000 shoppers each sale. So from selling to shopping, our community greatly benefits. And anyone is welcome to shop or consign at
Hugs & Kisses Consignment Sale.
Our consignment sale strives to offer quality items - this is sale is NOT a garage sale. All items are visually inspected upon check-in to be sure that they are clean, without stains, and in working order. We organize all of our items on the sale floor (just like you would see in a store) so that it is easy to shop and find the sizes and items you are looking for.
Consignors also often donate what they don't sell and our donations are given back to the community through various organizations, ministries, and charities. We even provide you with a tax deductible receipt.
Groups included in Private Sale on Tuesday, August 10:
New Moms and Teachers: *Must have New Mom Pass or School I.D.
Military Moms and First Responders: *Must present Military I.D. or valid First Responder I.D.
Show Hours:
Wednesday, August 11: 10:00 a.m. - 8:00 p.m.
Thursday, August 12: 10:00 a.m. - 6:00 p.m.
Friday, August 13: 10:00 a.m. - 8:00 p.m. (50% off sale)
Read More