Rough N Rowdy Brawl
Jul. 19
Crown Complex
7:15 pm
$25, $35, $45, $80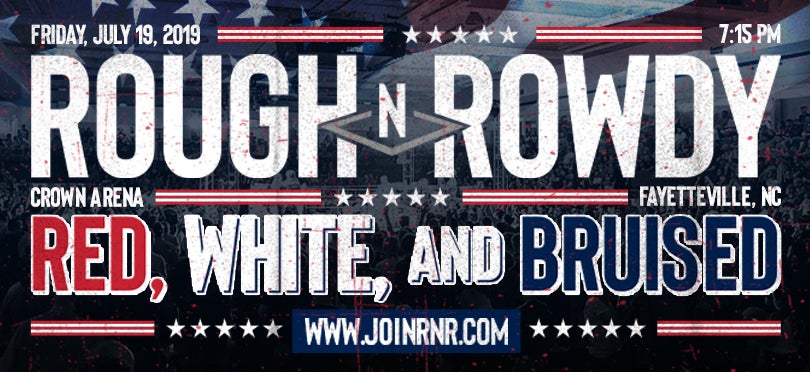 Rough N' Rowdy Brawl "Red, White, and Bruised" will invade the Crown Arena on Friday, July 19. This is an off-the-street boxing contest featuring the area's roughest street fighters, bikers, bouncers, body builders, and servicemen. Don't miss your chance to be a star!
This brawl will feature amateur fighters with no defense throwing haymakers combined with the funniest most action packed 4 hours you'll ever be a part of. We guarantee at some point you'll have tears in your eyes laughing because you've never seen anything like it.
Barstool Sports will cover the event LIVE on PAY-PER-VIEW. Everyone fights just one fight. All winners take home $500 bucks and Fort Bragging rights! If you think you're man enough to fight 3 one-minute rounds wearing 16 ounce gloves and headgear, then sign-up now at www.joinrnr.com.
Ladies!!! Win your share of $6,000 to be awarded in the Ring Girl Bikini Contest. The online voting winner takes home $2,000 and 4 finalists win $500 each. The live event winner takes home an additional $2,000.
Sign-up now at www.joinrnr.com. Get your tickets quick! Our last event sold out!
Read More