Sesame Street Live
Mar. 20 - Mar. 20
Crown Theatre
Mar. 20 - 10:30 amMar. 20 - 6:00 pm
$21.50, $26.50, $31.50, $36.50 and $46.50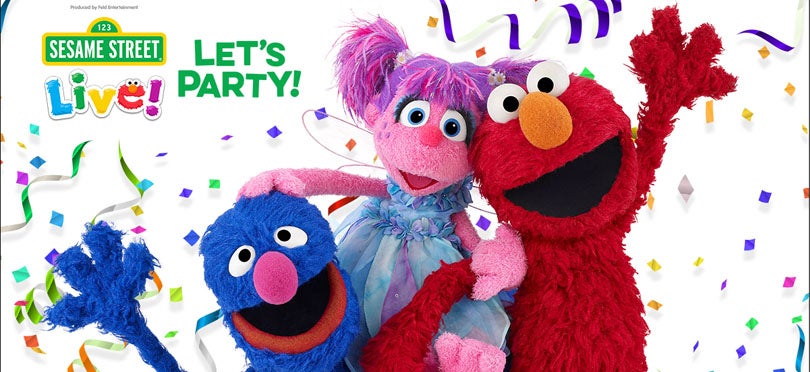 Jump to the beat with your friends on Sesame Street! Introducing an all-new, interactive show that unfolds on one of the world's most famous streets at the funniest, furriest party in the neighborhood.
Join in the fun as the Sesame Street community discovers choosing a party theme is more challenging than they could have ever imagined.
Learn new songs and sing along to familiar favorites with Oscar and Cookie Monster; build a snowman with Elmo; flap your wings with Big Bird; marvel at Abby's magic; be amazed when Super Grover flies, and move to the rhythm with Rosita.
Read More
Sesame Street Live! Pre-Show Experience Pass

Pre-Show Experience Pass

Ever dream of taking a stroll down one of the most recognizable streets in the world? During the Sesame Street Live! pre-show experience, you can visit some of your favorite furry friends right in their neighborhood! At this unique, up-close-and-personal, on-stage experience before the show, Elmo, Cookie Monster, Abby and Oscar take turns visiting with you from the windows (or trash can) of their homes on Sesame Street. Your family will have the opportunity to pick up a few baking tips with Cookie Monster, create magic spells with Abby, learn some dance steps with Elmo or sing along with Oscar. The fun doesn't end there! A variety of interactive activities give your children the chance to create, discover and learn as they help decorate for the upcoming party featured in Sesame Street Live! Let's Party! They may even see their artwork displayed onstage during the show! Hurry! Don't let this amazing experience fly by! To ensure the best experience for everyone, space is very limited.

**PRE-SHOW EXPERIENCE PASS MUST BE ACCOMPANIED BY 6:00pm EVENT TICKET! The Pre-show Experience is a pre-show event taking place from 4:45pm-5:30pm. Ages 1 & up require a ticket. Children must be accompanied by an adult.**

Click here to purchase.