Traditional Gospel Night
WIDU Anniversary
Oct. 11
Crown Coliseum
5:00 pm
GA $10, Floor Reserved $10 & $15, VIP $60
2 Night Bundles:
$25 - G/A (while supplies last)
$45 - Floor Reserved (while supplies last)
$150 - VIP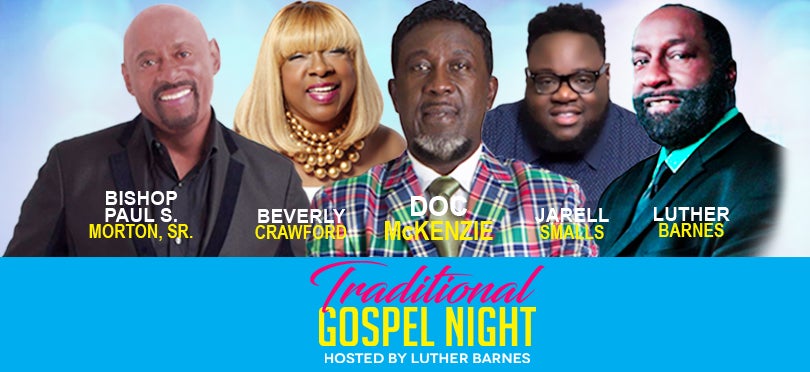 There is a special church flavor to this event. From Today's #1 Gospel Quartet in America, Doc McKenzie & the Hi-Litesto Bishop Paul S. Morton, Beverly Crawford, Jarell Smalls and Co. plus many more, you will stomp your feet, lift your hands in praise, maybe even shed a tear during the special tributes. A very heart touching, soul stirring, spirit lifting evening.
Read More
VIP Ticket Information

VIP includes one reserved floor ticket within the first five rows, VIP lanyard, and access to a pre-show dinner reception including TBA artist welcome at 4:00pm in the Crown Ballroom.

3:30pm - Doors for the VIP meal service from 3:30-5:00pm
4:00pm - TBA Artist Welcome
5:00pm - WIDU Traditional Night begins in the Coliseum