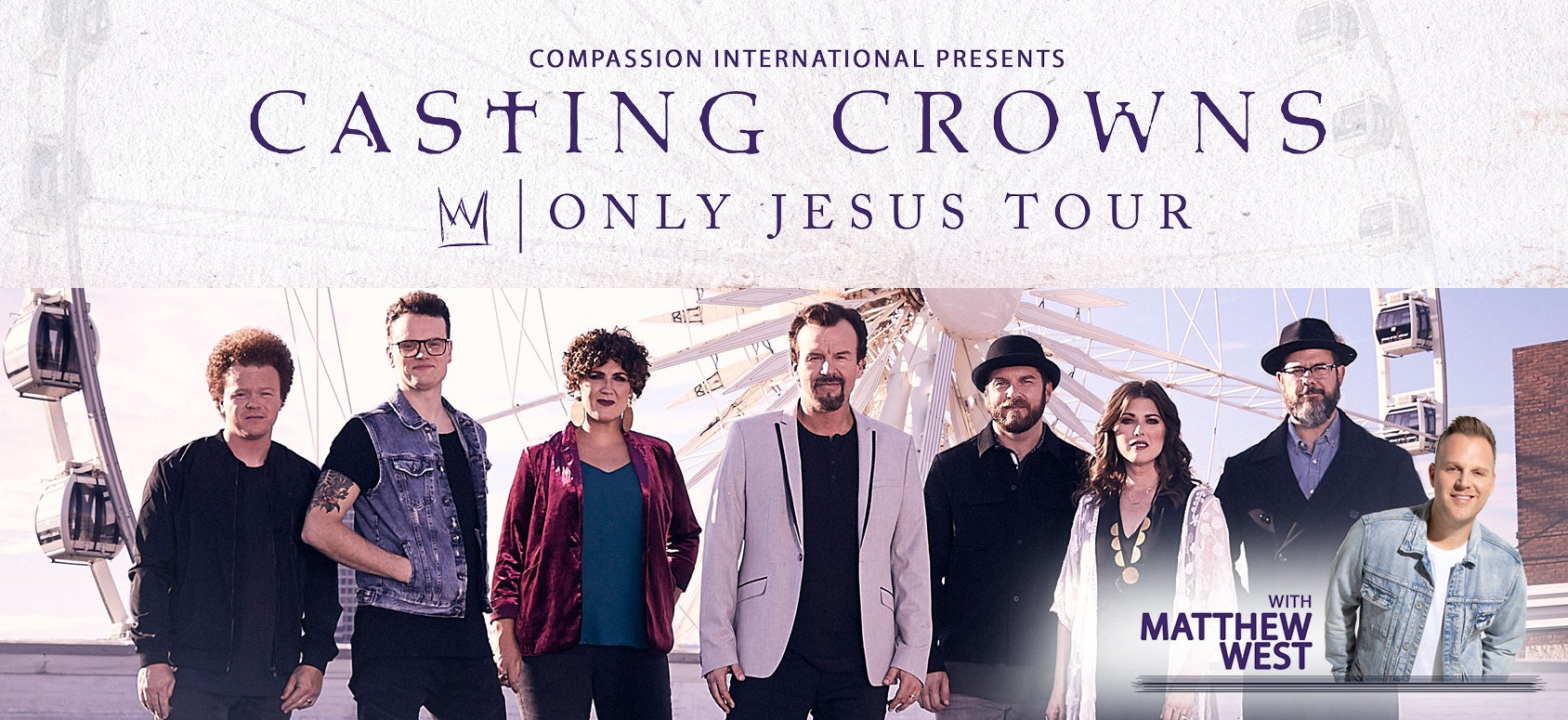 Aug 14, 2020
Casting Crowns Rescheduled for April 10, 2021
The Casting Crowns Only Jesus Tour with Matthew West, has been rescheduled for April 10, 2021.
"With ongoing restrictions in most venues across the country, the uncertainty of when live events will even be allowed again in those venues, and the desire to keep everyone safe, we are faced with the hard decision of having to postpone the fall leg of our Only Jesus Tour with Matthew West to the spring of 2021." – Casting Crowns
All tickets holders for the postponed show date, unless otherwise notified, are encouraged to retain their tickets as all tickets will be valid and honored for the new performance date of April 10, 2021 at the Crown Theatre.
If you purchased tickets and are unable to attend the new date in the spring, refunds will be issued at the point of purchase for the next 30 days (September 17, 2020). For those who purchased tickets online or over the phone, please call 888-257-6208. For more information regarding ticket refunds, please call the Crown Complex Box Office at 910-438-4146.
We continue to pray for you and your families. We know that God is guiding us through this difficult and uncertain time and will meet and provide for each of you.
We long and look forward to being with you all soon!
- Casting Crowns
View All News