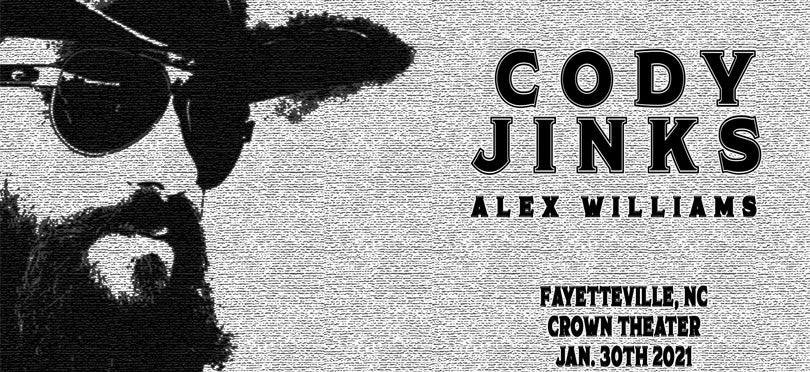 May 26, 2020
Cody Jinks set to perform on rescheduled date January 30
The Cody Jinks Tour, scheduled on Friday, June 12 has been rescheduled for Saturday, January 30.
Cody Jinks' never-ending road trip of tour dates will continue at the Crown Theatre in Fayetteville, NC on Saturday, January 30. Fans can expect to hear plenty of new material from the two new albums he recently released. Both Albums (The Wanting & After The Fire) went #1, respectfully, on the Billboard Country Album Sales Chart this past October. Jinks managed to pull this off without any label support and by releasing both albums on his own label, Late August Records.
All previously purchased tickets will be honored on Saturday, January 30 for the rescheduled performance at the Crown Theatre. Tickets are still on sale and available online at CapeFearTix.com and by phone at 888-257-6208.
If you purchased tickets and wish to receive a refund, refunds will be issued at the point of purchase through Friday, June 27. For those who purchased tickets online or over the phone, please call 888-257-6208. For more information regarding ticket refunds, please call the Crown Complex Box Office at 910-438-4146
About Spectra Venue Management
Spectra's Venue Management division is the industry leader across a full range of services that impact the bottom-line success of public assembly venues, including marketing and sales, corporate partnerships, event booking, ticket services and box office management, customer service, operations and engineering and finance and administration.
View All News