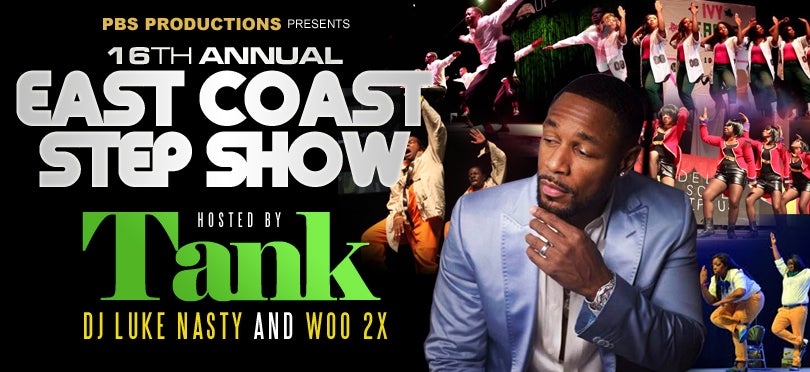 Mar 23, 2020
East Coast Step Show Canceled
The East Coast Step Show scheduled for Friday, April 17
at the Crown Theatre has been canceled
Fayetteville, NC (March 23, 2020) – As a response to ongoing national public health concerns, and in following with the guidelines set forth by the Center for Disease Control and Prevention (CDC), The 2020 East Coast Step Show scheduled for Friday, April 17 at the Crown Theatre has been canceled and will not be rescheduled. We look forward to the return of the East Coast Step Show in spring 2021.
All refunds for The East Coast Step Show will be made at point of purchase. Patrons who purchased tickets with a credit card, inclusive of those purchased at Fort Bragg Leisure Travel Services, will be automatically refunded and will see their money back in their account within 5-7 business days. Any patron who purchased with cash at the Crown Coliseum Box Office will need to bring their valid tickets and photo ID to the Crown Coliseum Box Office during normal business hours, to obtain their refund. Cape Fear Valley Health employees who purchased via payroll deduction may also receive a cash refund by visiting the Crown Coliseum Box Office with a photo ID, on or after Monday, March 23.
For more information regarding ticket refunds, please call the Crown Complex ticketing hotline at 1-888-257-6208.
About Spectra
Spectra is an industry leader in hosting and entertainment, partnering with clients to create memorable experiences for millions of visitors every year. Spectra's unmatched blend of integrated services delivers incremental value for clients through several primary areas of expertise: Venue Management, Food Services & Hospitality, and Partnerships. Learn more at SpectraExperiences.com. Follow Spectra on Facebook, Instagram, Twitter and LinkedIn.
About Spectra Venue Management
Spectra's Venue Management division is the industry leader across a full range of services that impact the bottom-line success of public assembly venues, including marketing and sales, corporate partnerships, event booking, ticket services and box office management, customer service, operations and engineering and finance and administration.
View All News