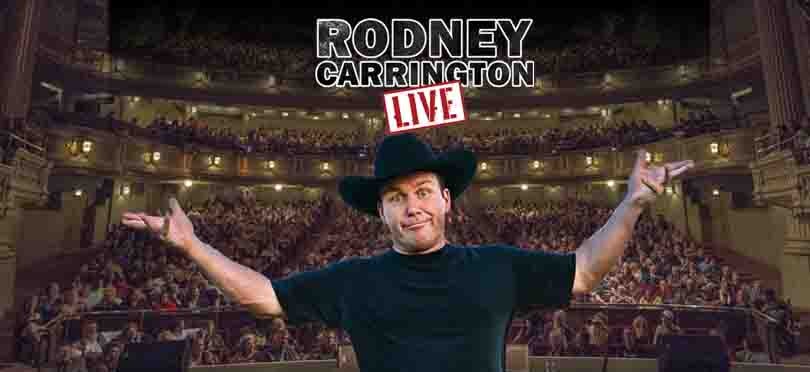 Nov 12, 2018
Rodney Carrington to Play the Crown Theatre
FOR IMMEDIATE RELEASE
Comedy legend Rodney Carrington will Play the Crown Theatre on January 12, 2019!
Fayetteville, NC (November 12, 2018) -- - Rodney Carrington is a multitalented comedian, actor, and writer who has recorded eight major record label comedy albums selling more than three million copies. Rodney will bring his comedic stylings to the Crown Theatre on Saturday, January 12.
Tickets are on sale Friday, November 16 and can be purchased online at CapeFearTix.com, by phone at 888-257-6208, and in person at the Crown Complex Box Office & Leisure Travel Services located on Fort Bragg.
Rodney starred in his own TV sitcom Rodney, which ran for two seasons on ABC. He co-wrote and co-starred with Toby Keith in the feature film Beer for My Horses. In 2011 Rodney partnered with the ACA (American Country Awards) by presenting at their awards show and hosting the American Country New Year's Eve Live show on Fox.
According to Pollstar, Rodney has been one of the top ten highest grossing touring comedians for the last ten years and among the top five the last several years. Rodney is on track to be in the top five again this year. He regularly performs to sold out crowds across the US and Canada. His latest Netflix special 'Here Comes The Truth" is available now.
His latest album "Here Comes the Truth" is available on iTunes & Google Play.
FOR MATURE AUDIENCES ONLY!
---
About Spectra
Spectra is an industry leader in hosting and entertainment, partnering with clients to create memorable experiences for millions of visitors every year. Spectra's unmatched blend of integrated services delivers incremental value for clients through several primary areas of expertise: Venue Management, Food Services & Hospitality, and Partnerships. Learn more at SpectraExperiences.com. Follow Spectra on Facebook, Instagram, Twitter and LinkedIn.
About Spectra Venue Management
Spectra's Venue Management division is the industry leader across a full range of services that impact the bottom-line success of public assembly venues, including marketing and sales, corporate partnerships, event booking, ticket services and box office management, customer service, operations and engineering and finance and administration.
View All News