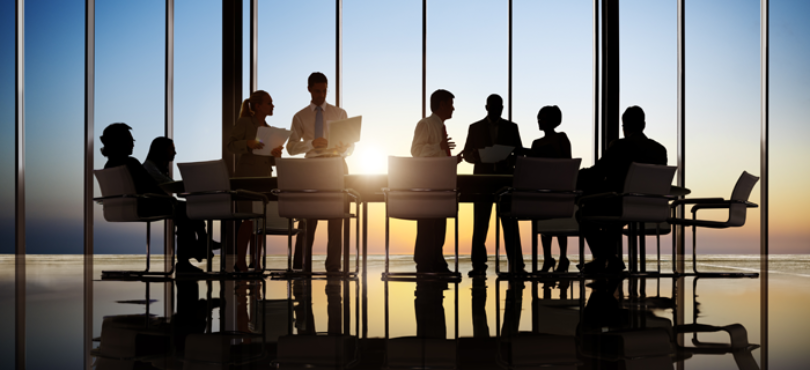 Mar 16, 2016
Themes to Knock Your Next Business Meeting Out of the Park
Putting together a business meeting is not always a breeze, especially when it comes to designing a theme that will attract a successful amount of employees, while also being business appropriate. Listed below are four themes that will help you and your firm host the next big business conference.
Back to the Future
It is clear as day that the working environments many of us are in now are drastically different when compared to those 20 years ago, the biggest change being technology. Although technology definitely has its perks, it is impossible to overcome the advantages of face-to-face meetings and encounters. Some of the benefits of in person engagements include the ability to see and analyze nonverbal cues, receive immediate feedback, and build trust. Within a 'Back to the Future' business meeting have employees' role play in-person encounters to see the positive effects and maybe even meet a new face from the office.
Ignite Team Spirit
With only 30% of workforce personnel actively engaged in their daily work, it is crucial to continually inspire employees. While there are numerous activities one could do to physically inspire, research shows that emotionally motivating employees has the best outcome. Several key sensations to focus on are passion, encouragement, and meaning. As an individual in the workforce, it is important for leaders to have passion for their fellow co-workers. This includes respecting other employees and offering as many tools as possible to complete tasks. Hand in hand, encouraging members of a company can be done through compliments or sharing of personal success stories. Lastly, when assigning tasks be sure to include the benefit of the outcome as it aids in employees feeling a sense of meaning behind their everyday responsibilities.
Leading the Pack
There is a great deal of successful leaders in the world today, yet, the only one important to your employees is yourself. One's role as a frontrunner is to ultimately teach fellow employees how to become a good leader and be successful in their career. When doing so, there are various traits to focus on. First, is to build your employees trust by building a relationship and in due course being a teacher. Once that trust has been built, leaders should offer insight on advancement. Finally, encourage them to network and build relationships with co-workers, since it is the backbone in climbing the ladder and further shapes one's reputation. At the end of the meeting have everyone pair up with someone they do not know and talk briefly about their role in the company and one goal they would like to achieve within the firm.
Pride and Performance
It is written in the handbooks of every company and preached about at training seminars, yet integrity at the work place is often ignored. The definition of integrity reads a firm adherence to a code of especially moral or artistic values. The most important acts of integrity an employee can make include honoring their actions, building confidence among co-workers, and being truth with their self and others.
Whether it is taking a trip back to the age without technology or simply reviewing the handbook code of ethics, there is always a way to spice up a business meeting to make it more entertaining and notable to the entire company.
- Rebekah
View All News