May 16, 2018
TRAFFIC NOTIFICATION FOR SATURDAY MAY 19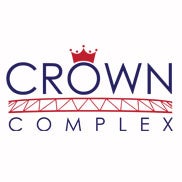 FAYETTEVILLE, N.C. – The Crown Complex will host the Color Run and the Elite Dance Recital on Saturday, May 19 at the Crown Theatre. Due to the large volume of patrons expected for each event, all vehicles are to follow the direction of on-site traffic control and enter through the East Mountain Drive entrance from 6:00 a.m. until approximately 1:00 p.m.
The general parking facilities will open to the public beginning at 6:00 a.m. Please note that the Owen Drive entrance, as well as the parking lot, will be closed due to foot traffic attributed to the Color Run until approximately 1:00 p.m. parking attendants and the Fayetteville Police department will be on site to ensure your safe arrival and to provide assistance as needed.
Parking is first-come-first-serve; there is no fee for parking at the venue and at the designated satellite parking areas established by the Crown Complex. Vehicles parked in areas not under the jurisdiction of the Crown Complex may be subject to tow
Patrons are encouraged to arrive early in order to secure parking and expedite the entry process.
Prohibited items on Crown Complex property:
Weapons or controlled substances of any kind.
Smoking in any of the facilities, this includes electronic cigarettes.
Animals (with the exception of service animals).
Food, beverages or containers of any size.
Flash photography, selfie sticks, iPads or professional cameras with detachable lenses.
Contact our main office at 910-438-4121 for more information if needed.
###
About Spectra Venue Management
Spectra's Venue Management division is the industry leader across a full range of services that impact the bottom-line success of public assembly venues, including marketing and sales, corporate partnerships, event booking, ticket services and box office management, customer service, operations and engineering and finance and administration.
View All News