54th Annual Holly Day Fair!
The Joy of Giving
Nov. 4 - Nov. 7
Crown Expo
Nov. 4 - 12:00 pmNov. 5 - 9:00 amNov. 6 - 9:00 amNov. 7 - 11:00 am
$10 $15 $30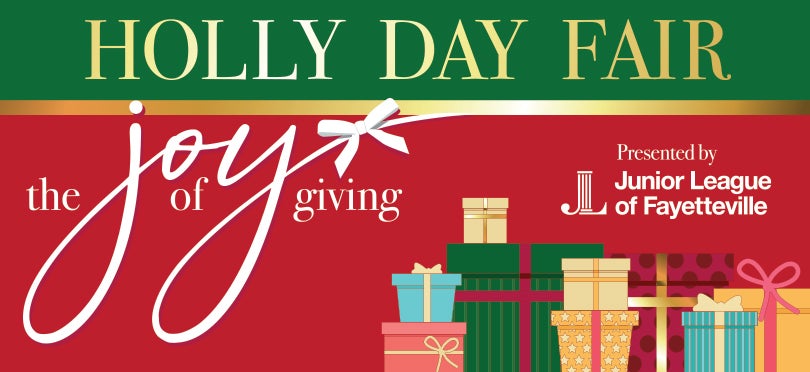 The 54th Annual Holly Day Fair, the largest holiday gift and craft show in Eastern North Carolina, will be held November 4-7 at the Crown Expo. Hosted by the Junior League of Fayetteville the Holly Day Fair is a one-stop holiday shopping event that draws an average of 22,000 attendees and over 150 vendors. Show-goers have an extensive selection of unique handcrafted and manufactured products to select from including the best in holiday decorations, handmade crafts, stylish jewelry and clothes, children's toys, specialty food items and much more.
Read More
Before You attend- Venue Policies

Please visit our venue policies section for more information on our venue policies and prodeduces, including our clear bag policy.

CLICK HERE to view our Venue Policies.

Before You Attend- Masks Required

All staff and patrons are required to wear a face covering at the Crown Complex facilities unless actively eating or drinking.