Disney on Ice presents Magic in the Stars
Dec. 14 - Dec. 17
Crown Coliseum
Dec. 14 - 7:00 pmDec. 15 - 10:30 amDec. 15 - 7:00 pmDec. 16 - 10:30 amDec. 16 - 2:30 pmDec. 16 - 6:30 pmDec. 17 - 10:30 amDec. 17 - 2:30 pmDec. 17 - 6:30 pm
- All guests age 2 & older are required to have a ticket.
- No costumes for guests 14 & older.
- Character Experiences Available. Access to a private event with interactive time and photo opportunities. Each guest, ages 2 and up, must have both a Character Experience ticket and a Disney On Ice show ticket to attend the Character Experience. Children must be accompanied by an adult.
Preshow Character Experience: Glide and dance your way into the worlds of Frozen & Encanto with music and dancing alongside Elsa and Mirabel, celebrating the amazing gifts that make each of us unique. Enhance your Disney On Ice show ticket with a preshow Character Experience that includes games, storytelling, crafting and interactive time with Elsa and Mirabel. Bring your personal device for
photo opportunities.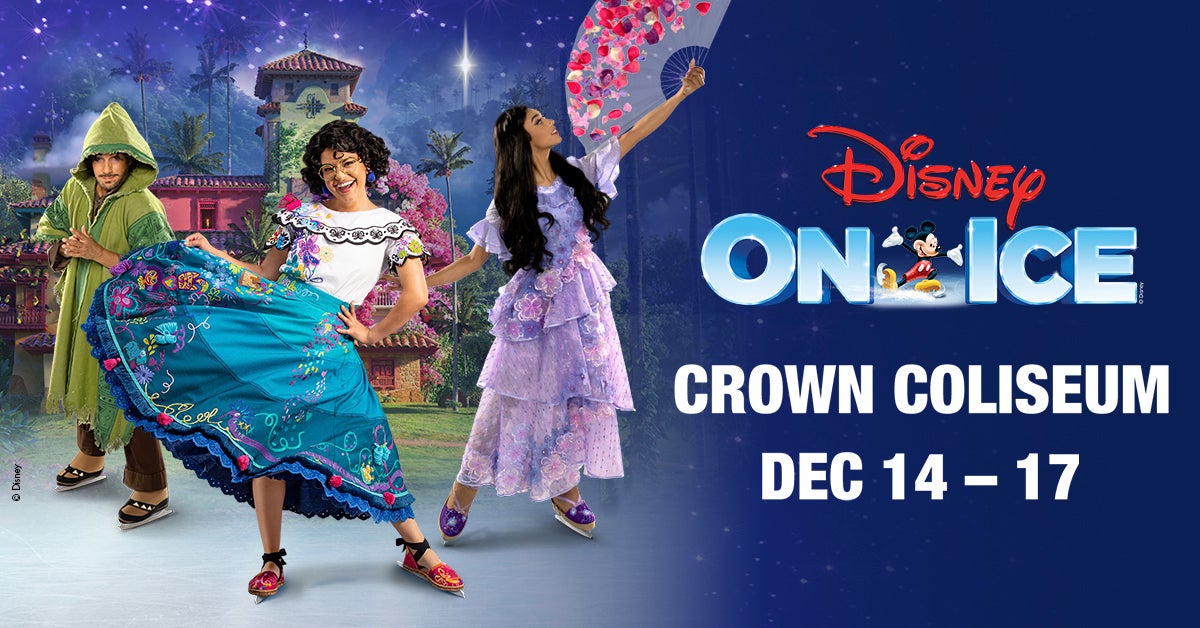 Chart a course through the night sky to Disney On Ice -- where every story starts with a wish! Experience the magic of Frozen 2 and celebrate the power of love with Elsa, Anna, Olaf, and Kristoff. Embrace the dreams and gifts inside us all with Mirabel, Luisa, Isabela, and maybe even Bruno! Make a wish and hold on tight! Explore the skies with Aladdin and Jasmine and watch Genie multiply before your eyes. You're invited to dig a little deeper and sing-along with Tiana as she dreams of owning her own restaurant. Create enchanted memories with Moana, Rapunzel, and more Disney Princesses and their friends! Celebrate the unforgettable adventures of favorite Pixar stories brought to life in new ways.
Read More