East Coast Step Show
Apr. 15
Crown Theatre
7:00 pm
Tickets starting at $15
Buy tickets early! Prices will increase at the door!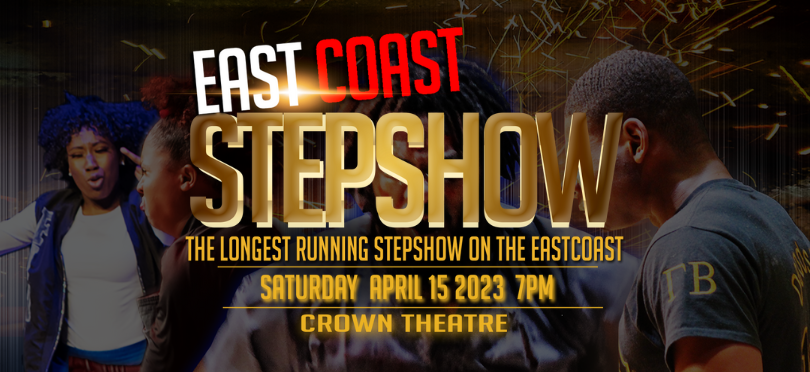 If you missed it last year, then you definitely don't want to miss it this year! The East Coast Step Show is back again in Fayetteville for its eighteenth year. This is a high energy and electrifying event that is enjoyment for everyone of all ages, and has thrilled and entertained fans. The East Coast Step Show was designed to bring the talent and the art of stepping from various parts of the country; with College/Alumni & Greek teams showcasing their styles and choreography.
The highlight of this event is that over the years, teams have come from different cities, and states, such as Maryland, Washington D.C., New York, South Carolina, Virginia, Georgia, Florida, Alabama, Connecticut, Pennsylvania, and North Carolina. These step teams are performing for the opportunity to be the best on the east coast.
As in previous shows, each show has a variety of entertainment for all. In addition to stepping there will be singers, music, dancing, surprises; and also a Special Musical Guest.
You don't want to miss this high stepping action. We also plan to spotlight other local talents during the event.
A big portion of the proceeds from each event are used to assist the College and Alumni Fraternity & Sorority Step Teams with scholarships, charity, tuition, membership dues, and community service.
Read More