Fall Home Expo
Sep. 22 - Sep. 24
Crown Expo
Sep. 22 - 12:00 pmSep. 23 - 10:00 amSep. 24 - 11:00 am
This event is free to attend!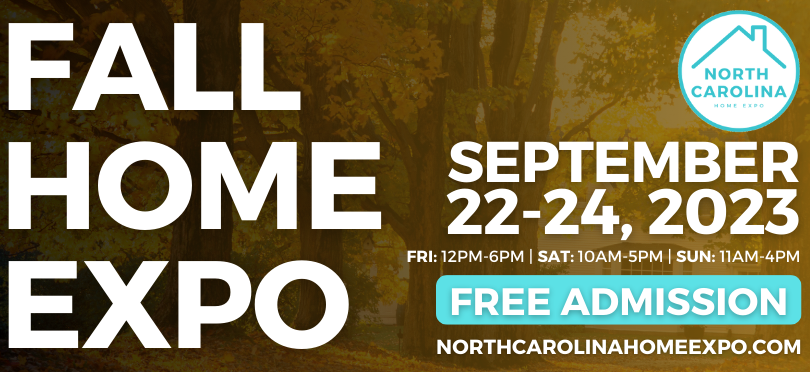 Save BIG on all your home improvement projects and meet face to face with local and national vendors!
FREE ADMISSION
The North Carolina Fall Home Expo is back this fall! Explore the latest in home improvement, remodeling, outdoor living, and more! Meet with local contractors and remodeling experts and expect to be inspired.
The North Carolina Fall Home Expo | September 22-24th, 2023
Friday: 12pm-6pm | Saturday: 10am-5pm | Sunday 11am-4pm
Interested in exhibiting? Give us a call at 800-201-4663
For more information, visit: https://northcarolinahomeexpo.com/
Read More