Little Land: BIG Play for Families
Mar. 25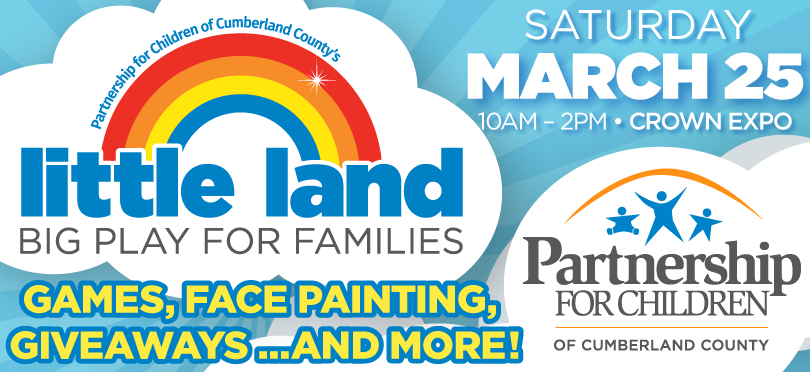 Little Land: BIG Play for Families is a marvelous land where young children can let their BIG imaginations run wild. Families can connect, play, learn about resources in our community, see costumed characters, pose for photos, shop our vendors, and much more! *The FIRST 200 children will receive a superhero cape and mask to begin their adventure into Little Land.
Featured "Lands" Include:
Safety Land:

Fayetteville Police Department, Fayetteville Fire Department, and Safe Kids will offer all things safety, from fire prevention, to vehicles to explore, officers to meet, car safety seat installations, and much more

Character Land:

Meet and greet princesses and superheroes and take photos!

Jumbo Land:

Partnership's signature land where you will find everything oversized for families to play. (jumbo connects fours, a 9.5-foot tunnel, giant skeeball, oversized beachballs, etc.)

Wellness Land:

Kaleidoscope Play and Learn will have fun activities centered around nutrition and being active.
Additional Activities and Vendors:
Face Painting & Balloon Animals

(by Maidens & Monsters)

Pickleball:

Fun for all ages, no skill level required. Grab a paddle and try out the nation's fastest-growing sport! Pickleball takes tennis and ping pong and smashes them together for an incredibly fun experience, no matter your age or skill. Kids and adults will be able to pick up a paddle and learn how to dink.
4-H will offer activities to introduce kids to 4‐H
Robotics equipment and technology used in library programs (Cumberland County Public Library)
Each vendor will offer an age-appropriate activity for children to enjoy while providing resources to families.
Read More