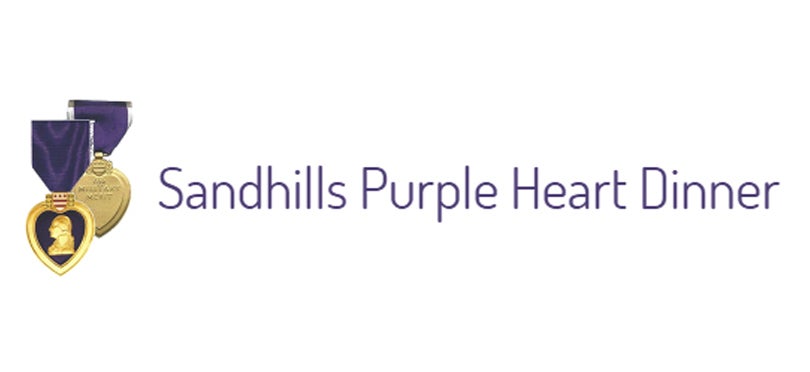 The Sandhills Purple Heart Dinner will honor Purple Heart recipients & their families, Gold Star Mothers, and the families of those Killed in Action on Saturday, August 20 at the Crown Expo Center, 5:00 – 8:00 pm. There will also be a special recognition of WWII Veterans. This event is open to the public.
The Purple Heart medal is awarded to those who have been wounded or killed while serving with the US Military. Established by George Washington in 1782 as the Badge of Military Merit, the Purple Heart's order includes the phrase "Let it be known that he who wears the military order of the Purple Heart has given of his blood in the defense of his homeland and shall forever be revered by his fellow countrymen."
The first Purple Heart Dinner was organized in Wake Forest, NC in 2009, and are now organized in cities across NC.
With every new year, we average honoring over 90 Purple Heart recipients, 11 Gold Star Mothers and 14 families of those Killed in Action, with over 900 people in attendance. Our purpose is to honor and thank Purple Heart recipients who shed their blood for our Country, while also honoring Gold Star Mothers and the families of those KIA.
Read More
Before You Attend- Clear Bag Policy

Please visit our venue policies section for more information on our venue policies and prodeduces, including our clear bag policy.

CLICK HERE to view our Venue Policies.