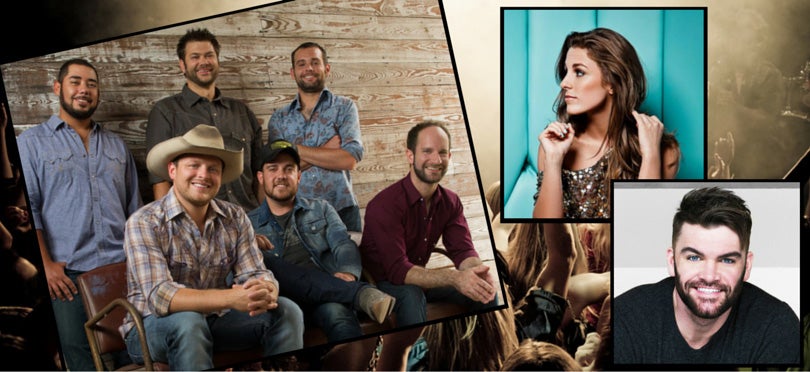 Aug 4, 2016
WKML Parking Lot Party announces food truck line-up
The 2016 WKML Parking Lot Party, scheduled for August 18 has released a variety-filled food truck line-up for the event. The following six local food trucks will be in attendance:
R Burger
Raging Rooster
Sandwich Mike's
A Catered Affair by Chef Glen
Rocabella's
B&B Concessions
95.7FM WKML is bringing its New Artist Showcase Parking Lot Party back to the Crown Complex on August 18 with the popular country group, Josh Abbott Band. Opening the evening will be country singers Dylan Scott and Tara Thompson. Tickets are $10 and are on sale now. Tickets for WKML All-Access Members and Crown Insiders are $5 at the Crown Complex Box Office or online at www.crowncomplexnc.com. Additional service charges and fees may apply.
The New Artist Showcase hosted by 95.7FM WKML will be located in the Crown Theatre parking lot. The event will also include a variety of food trucks, a beer garden, corn hole and other games and activities for country fans and families to enjoy.
About Josh Abbott Band
Josh Abbott Band is a a Texas based group comprised of Josh Abbott (vocals, guitar), Austin Davis (banjo), Preston Wait (fiddle, guitar), Edward Villanueva (drums), James Hertless (bass guitar) and Caleb Keeter (guitar). The band has released four albums and including the most recent Front Row Seat, a 16 track song cycle that represents the most ambitious and emotionally challenging project to date. The band brought home four awards during the inaugural Texas Regional Radio Awards behind an upbeat brand of country that still leans on classic instrumentation – particularly banjo and fiddle – to effect a raucous, roof-raising attitude.
About Dylan Scott
As one of the most successful developing artists stories of the year, Dylan Scott rides a wave of momentum leading into his debut, self-titled album due out August 12, 2016. Having been named one of Spotify's Spotlight on 2016 Country Artists, fans have already consumed millions of plays on new music through his engagement across social media and streaming. Following the success of his debut single, "Makin' This Boy Go Crazy", "Crazy Over Me" debuted at #14 on the Billboard Sales Chart and "My Girl" subsequently repeated as the highest charted country single its week of release at #30.
About Tara Thompson
A self-described "hillbilly from East Tennessee," Tara Thompson was raised in the foothills of the Great Smoky Mountains, surrounded by the familiar sights of small-town life — bars, mobile homes, lawns dotted with pink flamingos — that would eventually fill the songs on her debut album for The Valory Music Co. A sly, quirky songwriter, she fills her music with anecdotes about her family, whether it's her mother's rushed coming-of-age, handled with delicacy and grace in "Pregnant at the Prom," or her sister's wedding, which serves as the jumping-off point for "Vows."
View All News