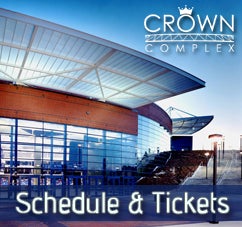 Sep 11, 2018
Box Office closed due to severe weather
Due to anticipated severe weather from Hurricane Florence, the Crown Complex Box Office will be closed beginning Thursday, September 13, 2018 and will remain closed until further notice.
Tickets will still be available online at Capefeartix.com and by phone at 888-257-6208.
We encourage all members of the community to take the necessary precautions to stay safe during this storm.
View All News