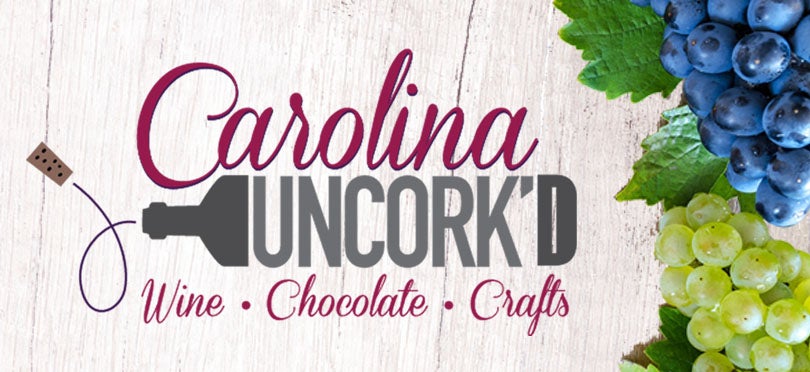 Nov 8, 2019
Carolina UnCork'd Wine, Chocolates, and Crafts Festival
A special way to celebrate Valentine's Day! Carolina UnCork'd Wine, Chocolates, and Crafts Festival celebrates the spirit of collaboration by offering an array of selections from regional wineries and chocolatiers, to a variety of spirits and craft beers. This festival has something to tantalize every taste bud and create new experiences on your Valentine. Don't miss the opportunity to enjoy drinks, tastes and bites from some of the region's favorites produced throughout the Carolinas!
Tickets are on sale now and can be purchased online at CapeFearTix.com, by phone at 888-257-6208, and in person at the Crown Complex Box Office or at one of the merchant locations listed below.
In all, over 100 of Carolina's premiere wineries, breweries, distilleries, restaurants, cheese makers, bakers, and chocolatiers will offer samples of their delightful wares, including a number of local cideries. Fall in love with wine, beer, chocolate and many other forms of decadent, love-inspiring goodness at Carolina UnCork'd.
Carolina UnCork'd will take place on Saturday, February 15, 2020 and will have two sessions. The first session is from 1 PM to 4 PM and the second session is 6 PM to 9 PM. Must be 21 or older to attend. No children allowed.
View All News