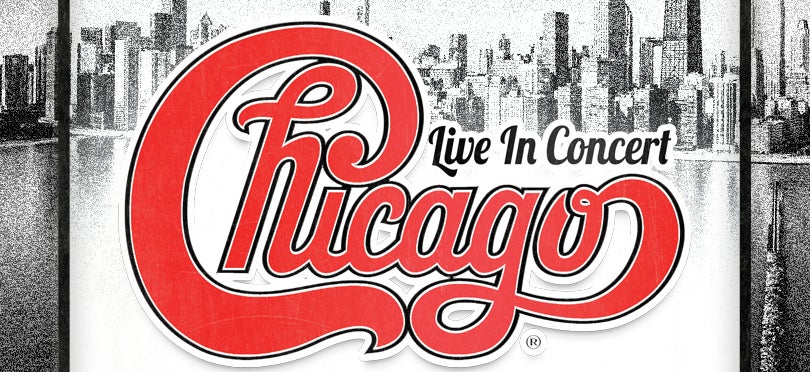 Aug 18, 2019
Chicago Live in Concert
Hailed as one of the "most important bands in music since the dawn of the rock and roll era" by former President Bill Clinton, the legendary rock and roll band with horns, Chicago, will be performing live at the Crown Theatre on Tuesday, October 15 as the opener of Community Concerts' 84th season!
Tickets go on sale Friday, August 23 at 10 a.m. and can be purchased online at CapeFearTix.com, by phone at (888) 257-6208, in-person at the Crown Complex Box Office or at Leisure Travel Services on Fort Bragg.
Chicago was inducted into the 2016 Rock and Roll Hall of Fame! This was their first nomination. They've been eligible since 1994. A long time coming!
Chicago's first album, Chicago Transit Authority, was inducted into the GRAMMY Hall Of Fame in 2014, and the band performed on the Grammy stage for the first time that year.
Robert Lamm and James Pankow have become inductees of the Songwriters Hall of Fame in 2017. These legendary songwriters wrote mega-hits such as, "25 or 6 to 4," "Saturday In The Park," "Feelin' Stronger Every Day," "Make Me Smile," and many others.
Chicago has toured every year since the beginning - they've never missed a year. The original four band members are Robert Lamm on keyboards and vocals, Lee Loughnane on trumpet and vocals, James Pankow on trombone and Walt Parazaider on woodwinds. The band line-up also includes Wally Reyes, Jr. on drums, Keith Howland on guitar and vocals, Lou Pardini on keyboards and vocals, Ray Herrmann on sax and flute, Neil Donell on vocals, Brett Simons on bass and Ramon "Ray" Yslas on percussion.
View All News