Dec 21, 2018
Crown Complex Employees Donate 100+ Community Service Hours in 2018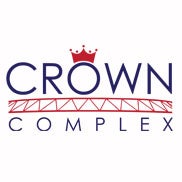 Fayetteville, NC – (December 21, 2018) – The staff at the Crown Complex donated 120 hours of community service to various charities and nonprofits around Cumberland County during the 2018 calendar year.
The staff at the Crown Complex is proudly committed to showing its gratitude to the local community and launched the Crown Around Reaching Everyone (CARE) campaign in March 2018. Once per month, the Crown Complex brings a group to volunteer for several hours with various local charity and non-profit organizations.
The Crown Complex volunteer team proudly volunteered with the following organizations this year:
Fayetteville Urban Ministry

Fayetteville Area Habitat for Humanity

The Sandhills chapter of the American Red Cross

The Cumberland County Council on Older Adults Meals on Wheels program

Second Harvest Food Bank of Southeast North Carolina

The U.S. Army Airborne and Special Operations Museum

Fayetteville Area Operation Inasmuch

Fayetteville Animal Protection Society

Seth's Wish
"We're grateful that all those organizations allowed us to be a part of their mission, even if just for a day," said Jim Grafstrom, General Manager at the Crown Complex. "For us, the benefit is two-fold: we get to show our community our gratitude and it really is a great team-building exercise for the full-time staff who volunteered."
Grafstrom said the goal is to exceed the donated hours in 2019.
For anyone who is looking for information on how to help the above charities, please contact Lauren McDermott, Marketing Manager, at lauren_mcdermott@comcastspectacor.com.
About Spectra Venue Management
Spectra's Venue Management division is the industry leader across a full range of services that impact the bottom-line success of public assembly venues, including marketing and sales, corporate partnerships, event booking, ticket services and box office management, customer service, operations and engineering and finance and administration.
View All News