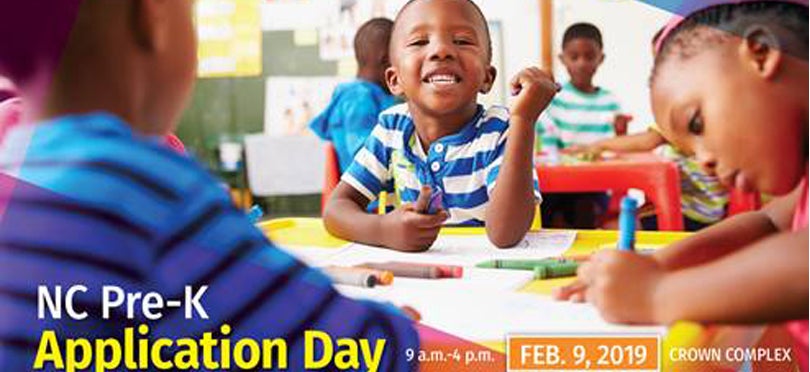 Jan 28, 2019
Crown Complex to Host NC Pre-K Application Event
FOR IMMEDIATE RELEASE
Partnership for Children of Cumberland County Announces NC Pre-K Application Event
Fayetteville, NC (January 28, 2019) – Partnership for Children of Cumberland County, Inc. (PFC) is hosting its first NC Pre-K Application Day for the 2019/2020 school year. This event will be on Saturday, February 9th from 9am – 4pm at the Crown Expo.
Parents/Guardians will be guided through a step-by-step application process which includes application assistance, determination of eligibility and information on placement as well as other community programs for families with young children.
NC Pre-K is a high-quality, state-funded, pre-kindergarten program designed to provide 4-year-old children with a valuable educational experience which prepares them for success in kindergarten and beyond. NC Pre-K Sites include Private Child Care Centers, Head Start Programs and Cumberland County Schools. There is no charge to families who qualify.
The Partnership for Children of Cumberland County is a nonprofit organization with a successful record of making a difference for Fayetteville and Cumberland County's children. We are the local administrator for Smart Start, North Carolina's early childhood initiative, and the NC Pre-Kindergarten Program. The central goal of PFC is that all children arrive at kindergarten ready for success in school. #bethedrivingforce
To see the guidelines or find out more information visit www.ccpfc.org/ncprekday.
View All News