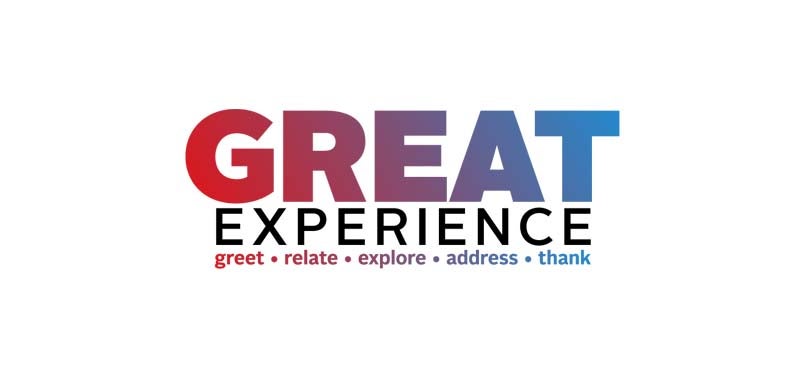 Jul 11, 2018
Crown Complex Introduces GREAT Experiences
FOR IMMEDIATE RELEASE
CROWN COMPLEX INTRODUCES SPECTRA CUSTOMER SERVICE PROGRAM
Fayetteville, NC (July 11, 2018) – Nearly 300 employees of Spectra Venue Management, Spectra Food Services and Hospitality, and subcontractors who operate various services at the Crown Complex attended the rollout of the Spectra-created GREAT Experience customer service program on Monday, July 9 in the Crown Ballroom.
"Our goal is that each of our entities, together, transform every event into a memorable, positive experience for our patrons," said Jim Grafstrom, General Manager of the Crown Complex. "At the end of the day, customer service is at the core of what we do and this effort is to ensure we always give our patrons the best experience, no matter what."
For the Crown Complex, a Spectra-managed venue, the GREAT Experience is the foundation for building a world-class service organization. It is a repeatable service model that should be used every day, with every action and with every customer. This model ensures the Complex is building a strong brand by consistently communicating what the Crown Complex stands for and how it is different from its competitors.
---
About Spectra
Spectra is an industry leader in hosting and entertainment, partnering with clients to create memorable experiences for millions of visitors every year. Spectra's unmatched blend of integrated services delivers incremental value for clients through several primary areas of expertise: Venue Management, Food Services & Hospitality, and Partnerships. Learn more at SpectraExperiences.com. Follow Spectra on Facebook, Instagram, Twitter and LinkedIn.
About Spectra Venue Management
Spectra's Venue Management division is the industry leader across a full range of services that impact the bottom-line success of public assembly venues, including marketing and sales, corporate partnerships, event booking, ticket services and box office management, customer service, operations and engineering and finance and administration.
View All News