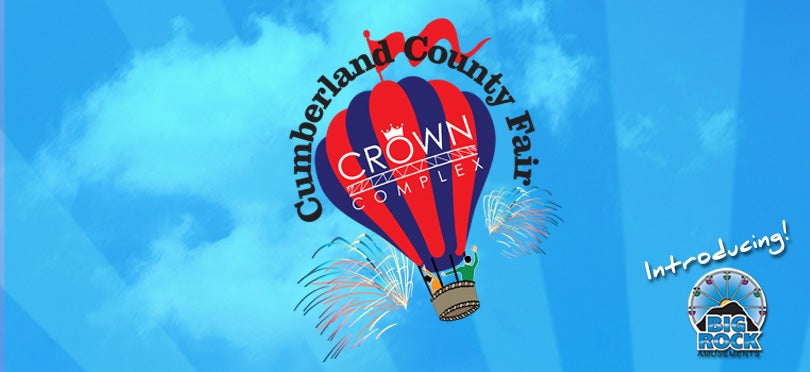 Jul 29, 2016
Cumberland County Fair partners with Big Rock Amusements
The Cumberland County Fair is making some major changes in preparation for the 2016 season. Spectra Venue Management announced today that they will be partnering with Big Rock Amusements to offer fairgoers enhanced games, concessions and a higher volume of state-of-the-art attractions with upgraded equipment.
"Big Rock Amusements is one of the best carnival companies in the industry today, and we're excited to be working with them here in Cumberland County," Cumberland County Fair Manager, Hubert Bullard said. "All their rides have the latest LED light packages and are regularly added to with new equipment."
The Cumberland County Fair cut ties with former carnival provider, Hildebrand Rides, after several rides provided by the company for the 2015 fair failed to pass inspection. Big Rock Amusements is recognized as one of the leading carnival companies in the country, providing attractions for a variety of fairs in Michigan, North and South Carolina, Kentucky and Georgia. Big Rock currently partners with Wilson, Lumberton and Edenton county fairs in North Carolina. For more information on Big Rock Amusements, please visit http://www.bigrockamusements.com.
"We're excited to move the Cumberland County Fair in a positive direction by partnering with Big Rock Amusements," Spectra Venue Management General Manager, Jim Grafstrom said. "As we look for new and creative ways to grow and develop the Fair, we are proud of the steps we've taken to this point with our new ride provider to ensure Cumberland County and its citizens receive a high quality product in September."
The 26th Annual Cumberland County Fair is scheduled for September 9 – 18 at the Crown Complex in Fayetteville, NC. Tickets will go on sale to the public August 1 at 10:00 a.m. online at www.CapeFearTix.com, by phone at 888-257-6208 and in person at the Crown Complex Box Office. Additional service charges and fees may apply.
View All News