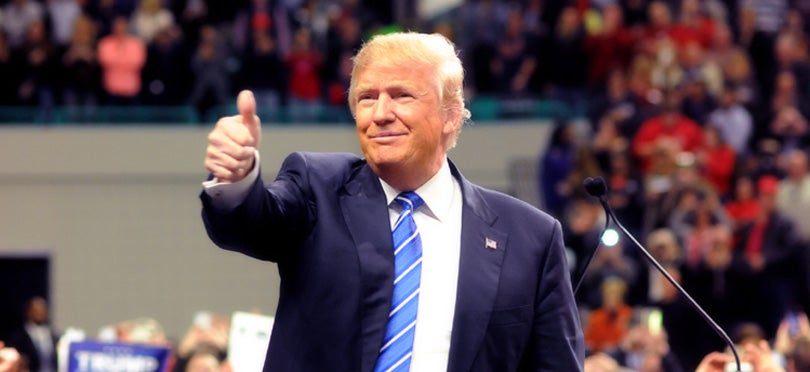 Mar 3, 2016
Donald J Trump to host presidential rally at the Crown Coliseum March 9
EVENT: DONALD J. TRUMP PRESIDENTIAL RALLY
DATE & TIME: Wednesday, March 9, 2016; Doors will tentatively open at 4:00 PM. Event begins at 7:00PM.
PLACE: Crown Coliseum | 1960 Coliseum Drive, Fayetteville, NC 28306
DETAILS: Please limit personal items in order to expedite the screening process.
Registration/ticket(s) to the event does NOT guarantee entry. Entrance into the event is first come, first serve.
Non-permitted items include but are not limited to:
Firearm of any type
Leatherman brand tools (or similar)
Weapon of any type
Screwdrivers (or similar)
Hazardous materials
Glass bottles
Chemical materials
Tripods
Radiological materials
Coolers
Biological materials
Air-horns/noise makers of any kind
Knives (of any kind)
Laser pointers
Toy guns / toy weapons
Aerosol containers
Fireworks
Soda cans
Pepper spray / mace
Sticks/poles
Scissors
Baseballs, softballs, etc.
Razor blades
Produce
Needles
Any outside food or drink
Signage of any kind
Professional cameras/recording devices
In order to accommodate a smooth and efficient arrival, entrants should allow themselves ample amount of travel time. We anticipate heavy traffic congestion during the afternoon and evening on campus and in the surrounding area. Please pay close attention to road signage, police officers, and parking attendants.
Additional information regarding registration, tickets, traffic and parking will be released as it becomes available.
View All News