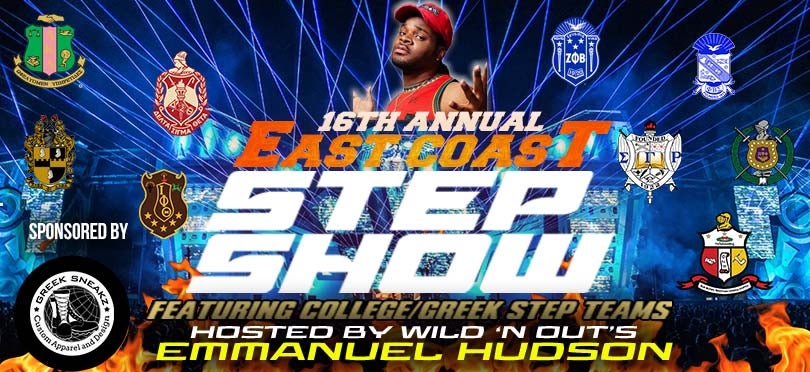 Jan 23, 2022
East Coast Step Show
The 16th Annual East Coast Step Show will be held at the Crown Theatre on Saturday, April 16. The biggest and longest running step show is back; and will host a variety of great College/Greek Fraternities & Sororities Step Teams, from various cities and states; all stepping for the best!
Tickets go on sale Saturday, January 29 at 10 am and can be purchased online at CapeFearTix.com, in-person at the Crown Complex Box Office or at Leisure Travel Services on Fort Bragg. In addition, tickets can be purchased at Fayetteville State University Box Office, Page Talk in Lumberton, NC and Jr's in Dunn, NC. Be sure to sign up for the Crown Complex Insider Club to receive the exclusive presale offer of $10 off ticket prices and to get your tickets as early as January 25!
This year's host will be no other than Wild 'N Out's Emmanuel Hudson. Please come out and enjoy a night of family entertainment and fun. This is an event that you do not want to miss! Get your tickets now. We are back!!!
View All News