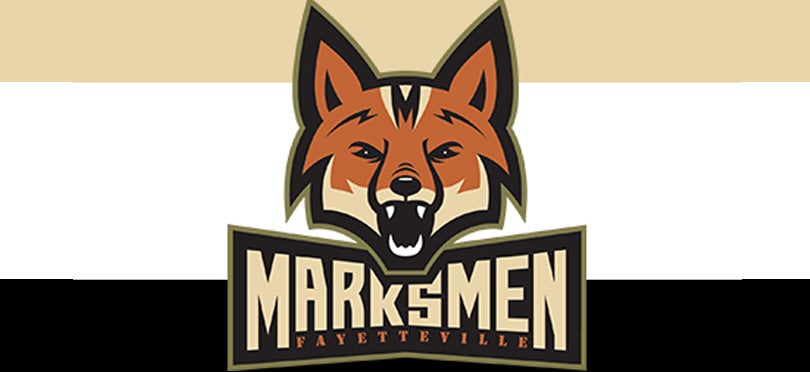 Aug 2, 2017
Fayetteville Marksmen sign 5 year lease + 5 year option with Crown Complex
(August 2, 2017) FAYETTEVILLE, NC— The newly rebranded Fayetteville Marksmen, announced a 5 year lease with a 5 year option with Crown Complex. The new ownership group is seeking to enhance the Crown Coliseum as an entertainment option in Fayetteville and surrounding counties.
"We are excited to be partnered with the Crown Coliseum and to have this deal in place," said Jeff Longo, President, Fayetteville Marksmen." Jim and the whole crew at the Crown have been supportive of the Marksmen and share our same vision for hockey in Fayetteville."
"Having a tenant team and an ownership group willing to commit to the venue and the community for this length of time is essential to future growth, business development, and enhancing quality of life for the residents of Cumberland County and the region. The relationship with our tenants is the cornerstone to our success as Spectra Venue Management in managing the Crown Complex. We look forward to many years of enriched experiences for our customers and guests." said Spectra's Jim Grafstrom, General Manager, Crown Complex.
Other tenant teams at the Crown Complex include The Cape Fear Heroes indoor football team and Fayetteville Roller Derby.
About the Fayetteville Marksmen
The Fayetteville Marksmen are owned and operated by Union Pro Hockey Group and play their home games at Crown Coliseum. The Marksmen are a committed community asset, designed to provide premium entertainment to families and individuals in Cumberland County and surrounding areas.
New for 2017: Fox Hole Suite- Receive All-You-Can-Eat hotdogs, popcorn, chips, soda, and water! More information is available at: http://marksmenhockey.com/tickets/all-you-can-eat-package Follow Marksmen Hockey on Facebook, Twitter, and Instagram for all the latest news, behind the scenes content, and information surrounding the team.
View All News