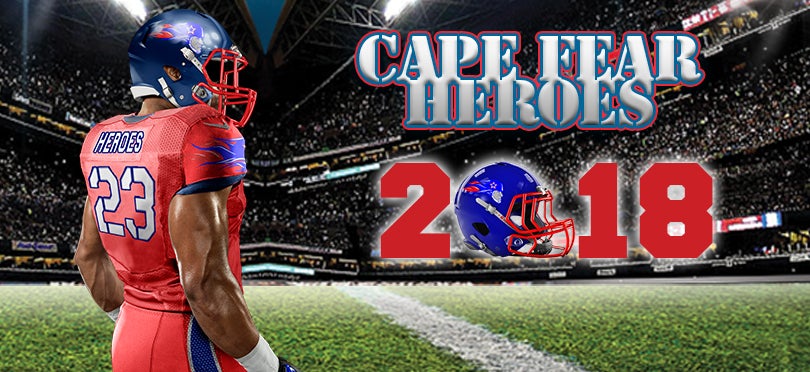 Jun 12, 2018
Heroes to Take on Atlanta Havoc in Playoff Game at Coliseum
Fayetteville, NC (June 12, 2018) – Fayetteville's own arena football team, the Cape Fear Heroes, will be facing off against the Atlanta Havoc in their first playoff game of the season this Saturday, June 16, 2018. Doors open at 6:00 p.m. Pregame activities will begin at 7 p.m. and kick-off is at 7:30 p.m.
Tickets are available now at www.CapeFearTix.com, by phone at 888-257-6208 and in person at the Crown Complex Box Office and the Leisure Travel Office located on Fort Bragg. June 16th is also fan appreciate night and tickets are $10 for adults and $8 for kids ages 3-12. Children under three are free.
---
About Spectra
Spectra is an industry leader in hosting and entertainment, partnering with clients to create memorable experiences for millions of visitors every year. Spectra's unmatched blend of integrated services delivers incremental value for clients through several primary areas of expertise: Venue Management, Food Services & Hospitality, and Partnerships. Learn more at SpectraExperiences.com. Follow Spectra on Facebook, Instagram, Twitter and LinkedIn.
About Spectra Venue Management
Spectra's Venue Management division is the industry leader across a full range of services that impact the bottom-line success of public assembly venues, including marketing and sales, corporate partnerships, event booking, ticket services and box office management, customer service, operations and engineering and finance and administration.
View All News