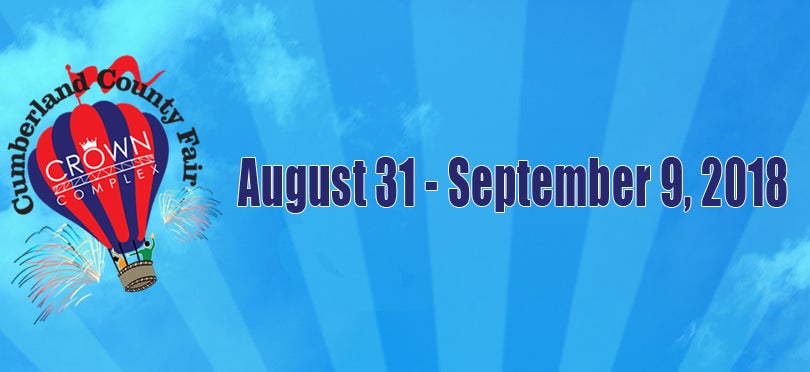 Aug 24, 2018
Media Advisory: 2018 Cumberland County Fair Ribbon
EVENT: 2018 CUMBERLAND COUNTY FAIR RIBBON CUTTING
DATE: Friday, August 31 at 4:45pm
PLACE: Crown Expo, 1960 Coliseum Drive, Fayetteville, NC 28306
NOTES: Community members, the public, and media invited to attend. Please enter through the East Mountain Drive entrance of the Crown Complex.
Fayetteville, NC– (August 24, 2018) - Please join us in celebrating the opening of the 2018 Cumberland County Fair. We invite you to not only be the first through the doors but to also hear from prominent members of the community such as the Board of Commissioners Chairman Larry Lancaster, the President of the Greater Fayetteville Chamber Christine Michaels, NCDOL Deputy Commissioner Phil Hooper and the General Manager of the Crown Complex Jim Grafstrom, as the ribbon is cut in celebration of the Ultimate Stay-cation this Labor Day weekend. For more information on the Cumberland county fair, please visit CumberlandCountyFair.org.
Tickets are on sale now and can be purchased online at CapeFearTix.com, by phone at (888) 257-6208, in-person at the Crown Complex Box Office or at the Leisure Travel Office on Fort Bragg.
About Spectra
Spectra is an industry leader in hosting and entertainment, partnering with clients to create memorable experiences for millions of visitors every year. Spectra's unmatched blend of integrated services delivers incremental value for clients through several primary areas of expertise: Venue Management, Food Services & Hospitality, and Partnerships. Learn more at SpectraExperiences.com. Follow Spectra on Facebook, Instagram, Twitter and LinkedIn.
About Spectra Venue Management
Spectra's Venue Management division is the industry leader across a full range of services that impact the bottom-line success of public assembly venues, including marketing and sales, corporate partnerships, event booking, ticket services and box office management, customer service, operations and engineering and finance and administration.
View All News