Jan 23, 2016
Star Trek: The Ultimate Voyage Cancelled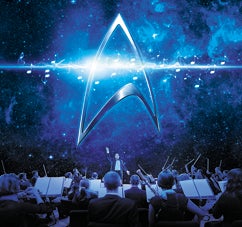 In order to protect the safety of our patrons, employees and touring personnel, Star Trek: The Ultimate Voyage, originally scheduled for tomorrow, January 24 at 6:30 p.m. has been cancelled due to the Black Ice Winter Weather Advisory currently in effect for Cumberland County until noon tomorrow. The conditions cited within the advisory will unfortunately make the roads unsafe for passage, prohibiting the tour from safely traveling to the area.
All tickets purchased via credit card will be automatically refunded. All patrons that purchased with cash can receive a full refund at the point of purchase. If you purchased tickets at the Crown Complex, you must receive your refund from the Complex Box Office.
ABOUT SPECTRA BY COMCAST SPECTACOR
Spectra by Comcast Spectacor are the expert in hosting and entertainment, partnering with over 300 clients at 400 global properties to create memorable experiences for millions of visitors every year. Spectra's expertise is embodied within three divisions: Venue Management (formerly Global Spectrum), Food Services & Hospitality (formerly Ovations Food Services) and Ticketing & Fan Engagement (formerly Paciolan). Learn more at SpectraExperiences.com.
Comcast Spectacor is part of Comcast Corporation, a Fortune 50 media and technology company that operates Comcast Cable and NBCUniversal. Headquartered in Philadelphia, Pa., In addition to Spectra, Comcast Spectacor owns and operates the National Hockey League's Philadelphia Flyers and the Wells Fargo Center venue. Visit us at ComcastSpectacor.com, PhiladelphiaFlyers.com and WellsFargoCenterPhilly.com for more information.
View All News