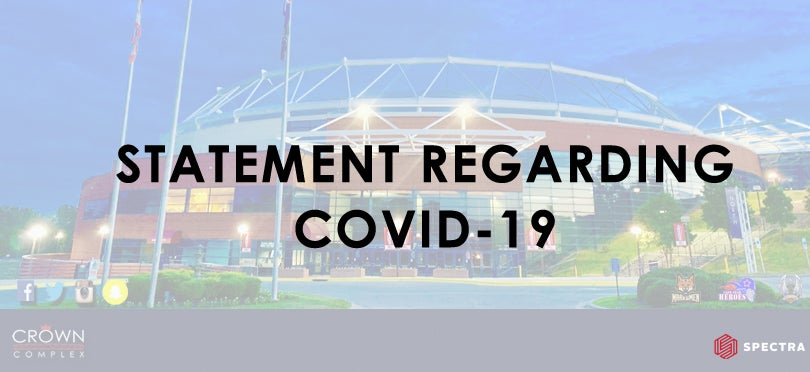 Mar 16, 2020
STATEMENT REGARDING COVID-19
On MARCH 14, 2020, Governor Cooper signed Executive Order No. 117 prohibiting mass gatherings to limit the spread of COVID-19 for thirty (30) days or until rescinded or superseded by another applicable Executive Order.
As a result, Crown Complex is postponing or cancelling all events and gatherings within the restricted window until further notice. We are currently working diligently to reschedule upcoming performances and will provide updates on each individual event as quickly as possible.
The safety and well-being of our employees, business partners, performers, athletes, guests, and our community is our top priority at the Crown Complex. We are working diligently with our cleaning contractor to ensure our cleaning procedures are thorough and comprehensive. In adherence with recommendations from the Center for Disease Control and Prevention (CDC) and local authorities, our cleaning staff has increased our efforts to disinfect and sanitize high-touch surfaces, such as doorknobs, escalators, elevator buttons, and bathrooms. In addition, we have begun the execution of a deep clean of the facilities, added hand sanitizer dispensers for everyone's use located around the facilities, as well as additional signage identifying proper procedure for hand washing, sanitizing, and cough etiquette as identified by CDC.
We will continue to follow the guidance of the CDC and the Cumberland County Department of Health as well is state and local governing authorities as the situation continues to develop.
Your patience and understanding during this time is greatly appreciated.
For regular updates:
• North Carolina Department of Health and Human Services
• Center for Disease Control and Prevention (CDC)
Social Media:
View All News