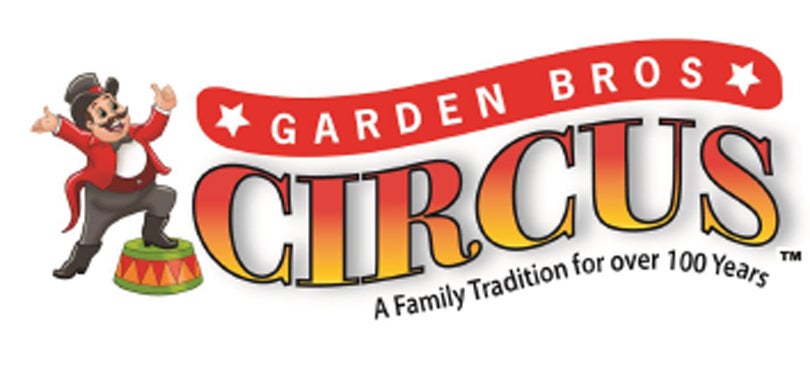 Sep 4, 2018
The Garden Bros Circus Coming to Fayetteville
Fayetteville, NC – (September 4, 2018) - Come see the All New GARDEN BROS CIRCUS! This year's production is packed with breathtaking special effects, concert style lighting and 3 RINGS bursting with excitement, laughter and memories that families will cherish. The Garden Bros Circus will be live at the Crown Arena on October 20 & 21, 2018.
Tickets go on sale Friday, September 7 at 10:00 a.m. and can be purchased online at CapeFearTix.com, by phone at (888) 257-6208, in-person at the Crown Complex Box Office or at Leisure Travel Services on Fort Bragg.
About Garden Bros Circus
Garden Bros has the very best performers from 18 countries making up a cast of more than 60 performers. GARDEN BROS CIRCUS presents a fast paced 90-minute show in a theatrical European 3 ring setting featuring the Human Pyramid, ELEPHANTS, Daring Aerial Artists, Motorcycles in the Sphere of Fear, the Crazy Cossack Horse Riders, Chinese Acrobats, Contortionists, the Funniest Clowns, Jugglers as seen on America's Got Talent, and more!
First one hundred adult tickets sold online are only $15.50 at www.Capefeartix.com! *Ticket pricing is subject to online fees
About Spectra
Spectra is an industry leader in hosting and entertainment, partnering with clients to create memorable experiences for millions of visitors every year. Spectra's unmatched blend of integrated services delivers incremental value for clients through several primary areas of expertise: Venue Management, Food Services & Hospitality, and Partnerships. Learn more at SpectraExperiences.com. Follow Spectra on Facebook, Instagram, Twitter and LinkedIn.
About Spectra Venue Management
Spectra's Venue Management division is the industry leader across a full range of services that impact the bottom-line success of public assembly venues, including marketing and sales, corporate partnerships, event booking, ticket services and box office management, customer service, operations and engineering and finance and administration.
View All News