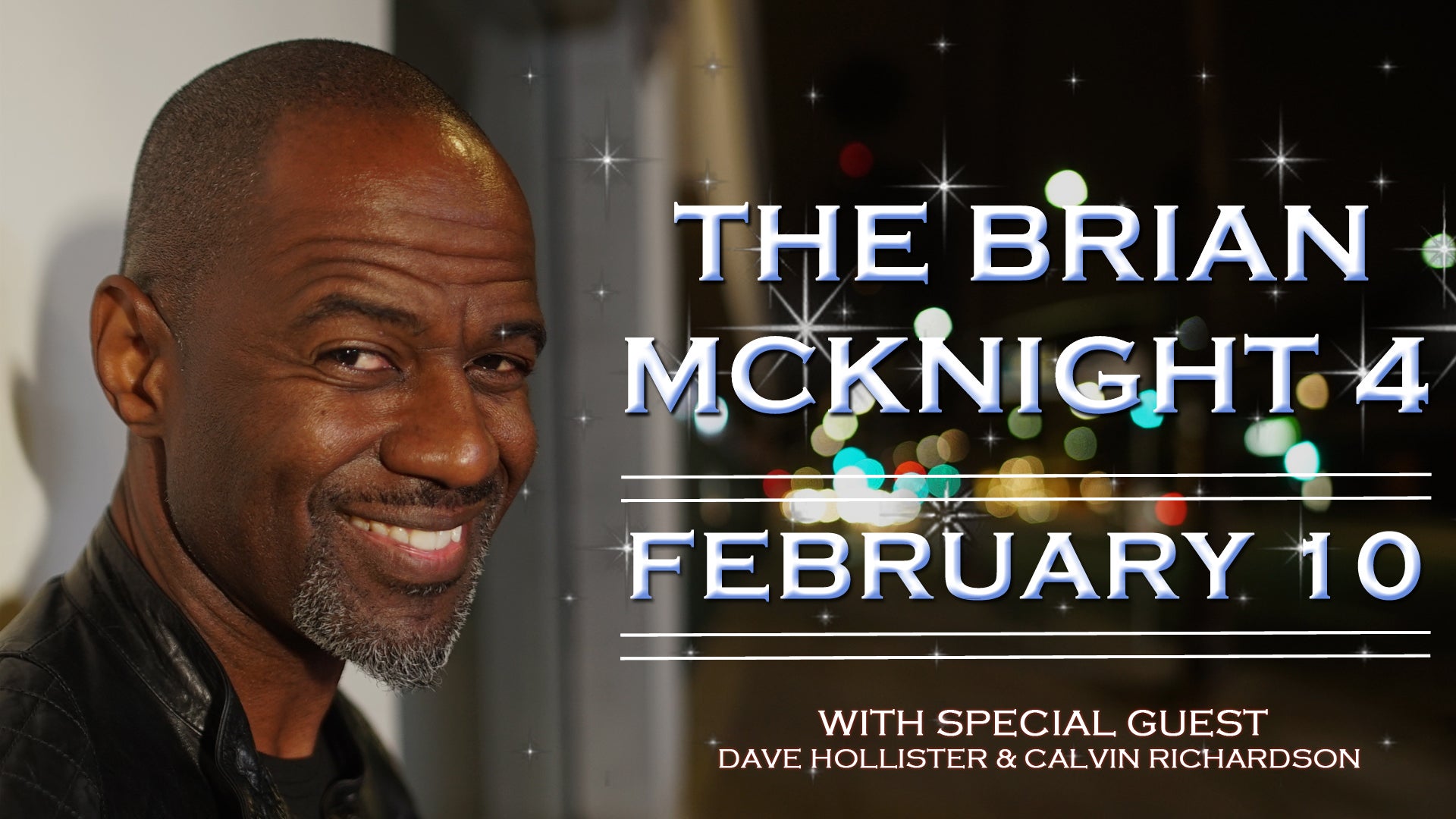 Dec 11, 2017
The McKnight 4 coming to the Crown Theatre
Fayetteville, NC (December 11, 2017) – Legendary R&B singer-songwriter Brian McKnight will be live at the Crown Theatre Saturday, February 10 2018 at 7:00 p.m. Joining McKnight on his evening in Fayetteville, NC are two multitalented singers Dave Hollister and Calvin Richardson.
Tickets go on sale Friday, December 15 at 10 a.m. and can be purchased online at CapeFearTix.com, by phone at (888) 257-6208, or in-person at the Crown Complex Box Office or at the Leisure Travel Office on Fort Bragg.
About Brian McKnight:
As an artist who needs no introduction, Brian McKnight has earned himself a spot in contemporary music history. He has released 15 albums to date, with several going 2 and 3x platinum, and he has sold over 25 million albums worldwide. In an industry known for a constantly revolving door of artists, McKnight has easily established himself with an enviable record of chart consistency, has toured successfully for over a decade, and has collaborated with performers across every genre including Quincy Jones, Justin Timberlake, Mariah Carey, Diddy, Christina Aguilera Rascal Flatts, Nelly, Vanessa Williams, Willie Nelson and Kenny G. Along with several Grammy nominations, Brian McKnight has been the recipient of American Music Awards, Soul Train Awards, NAACP Image and Blockbuster Awards, and Billboard Songwriter of The Year. This year Brian released his 15th album entitled Genesis and looks to continue making great music for his fans.
About Dave Hollister:
With his eighth forthcoming album, Chicago Winds…The Saga Continues, Dave Hollister sings like a new man—one who has learned a few lessons in love, knows how to woo his woman and is transparent about everything from transgressions to doing tantalizing things in public. "I used to be a hard drinker and substance abuser. The first time I was married, I loved my two sons, but the marriage eventually fell apart," Dave openly admits. "Now, I know what love is. I've changed my path. I'm a messenger, and I want my music to change other people's lives as well." This is his purpose in life—delivering messages to make listeners live vicariously through him and walk away with a resolution. Take a listen; there's something to learn.
About Calvin Richardson:
Born in Monroe, North Carolina, the fifth of nine children, Calvin had a strong musical upbringing. You know when the iconic Soul man Charlie Wilson calls you "one of the most talented artists in the business" that you are truly special. Affectionately dubbed "The Soul Prince," Multi-Grammy Award nominated singer/songwriter Calvin Richardson has been delighting fans with his straight-shooting no holds barred southern Soul and driving women mad for close to two decades. USA Today declares Richardson is "influenced by vintage R&B and his gritty vocals set him apart from his smoother contemporaries…fresh vibes from a singer who respects and values his roots." Shanachie Entertainment released Richardson's highly anticipated All Or Nothing that includes the album's lead single "Treat Her Right"! Calvin says of the single "'Treat Her Right' is the secret ingredient to any relationship! It is what every woman wants and needs from their mate."
---
About Spectra
Spectra by Comcast Spectacor is an industry leader in hosting and entertainment, partnering with clients to create memorable experiences for millions of visitors every year. Spectra's unmatched blend of integrated services delivers incremental value for clients through several primary areas of expertise: Venue Management, Food Services & Hospitality, and Partnerships. Learn more at SpectraExperiences.com.
About Comcast Spectacor
Comcast Spectacor is part of Comcast Corporation, a global media and technology company that operates Comcast Cable and NBCUniversal. Comcast Spectacor's three core businesses are the National Hockey League's Philadelphia Flyers, the Wells Fargo Center Complex, and Spectra, a hosting and entertainment firm specializing in Venue Management, Food Services & Hospitality, and Partnerships. Learn more at ComcastSpectacor.com.
View All News