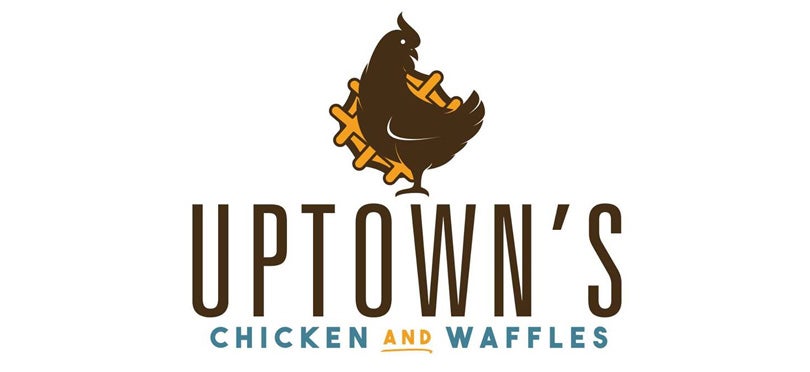 Oct 2, 2019
UPTOWN'S CHICKEN & WAFFLES TO OPEN NEW LOCATION WITHIN THE CROWN COLISEUM
UPTOWN'S CHICKEN & WAFFLES TO OPEN NEW LOCATION WITHIN THE
CROWN COLISEUM
Fayetteville, NC – (October 2, 2019) The Crown Complex is pleased to announce that Uptown's Chicken & Waffles will occupy a concession stand within the Crown Coliseum beginning this October. Uptown's menu items will include: Chicken & Waffle variations, Judy's Shrimp & Grits, Homemade Mac & Cheese, Collard Greens, and much more.
"We are excited to reinvent this space with the addition of a local partner who is able to provide unique food and beverage offerings to our patrons that are sure to turn into fan favorites" Spectra Venue Management General Manager, Jim Grafstrom said. "We couldn't be more thrilled to have US Army veteran Judith Cage (Chef Judy), and RaShawn Moore as new partners."
In just six months Uptown's made its mark on the Fayetteville & Fort Bragg area by winning Best New Restaurant, Best Fried Chicken, and Best Chicken Wings at the 2019 Fayetteville Observer's Best of Fayetteville.
"It is an honor to work alongside the staff at the Crown Complex. We feel that it will not only be a positive addition to both Uptown's and the Crown, but also to our community as a whole. I'm looking forward to huge success in the opening of Uptown's Chicken & Waffles and the continued growth of the Complex," Rashawn Moore said.
Chef Judy, who recently received national acclaim by winning Food Network's Supermarket Stakeout, has used her years of experience as a restaurateur and a food service specialist within the US Army to create a menu that feels like home. "I am looking forward to sharing my passion for food and love for people with the Crown Complex patrons," said Chef Judy. "We provide southern style comfort food with homemade sides that makes you feel like hugging someone."
Beginning October 11, Uptown's Chicken and Waffles will be open for business at the Crown Coliseum during WIDU's Traditional Night.
Follow Uptown's on Facebook and Instagram @UptownsFay
About Spectra Venue Management
Spectra's Venue Management division is the industry leader across a full range of services that impact the bottom-line success of public assembly venues, including marketing and sales, corporate partnerships, event booking, ticket services and box office management, customer service, operations and engineering and finance and administration.
###
Media Contact:
Daniel Marsh
Crown Complex
(910) 438-4121
View All News