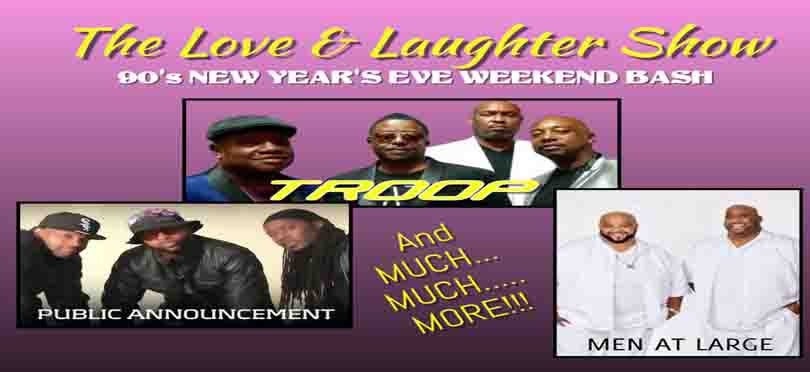 Nov 9, 2018
Vibez Entertainment: Love & Laughter Show
Vibez Entertainment presents The Love & Laughter Show. Join us at the Crown Arena on Saturday, December 29 for a 90's New Year's Eve Weekend Bash, featuring the groups Troop, Public Announcement, Ruff Endz and more.
Tickets are on sale now and can be purchased online at CapeFearTix.com, by phone at (888) 257-6208, in-person at the Crown Complex Box Office or at Leisure Travel Services on Fort Bragg.
Filled to Overflowing with a Variety of Acts including: TROOP with their five number one singles including their own top number one single "Spread My Wings." Public Announcement who has a strong collection of R&B hits including "She's Got That Vibe." Ruff Endz are going to have their great top song of "Someone to Love You" to be included in this huge performance. Even then it doesn't end there. Rude Boyz and Men at Large will also take the stage. Hosting the nights event, are comedians Damn Fool and Nick Lewis.
View All News