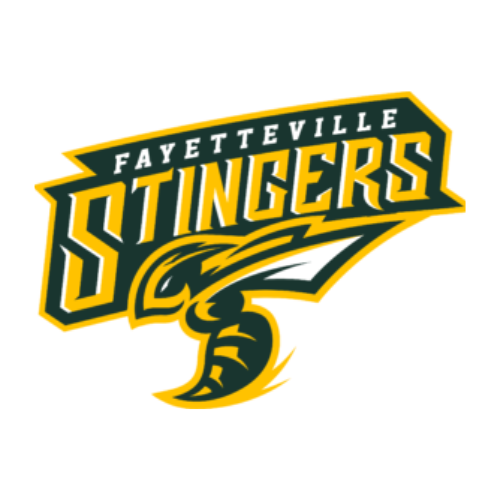 Jan 16, 2023
Extra! Extra! Read all about it: Fayetteville's Newest Hometown Basketball Team! 
The Basketball League is bringing pro basketball to the Crown Complex this spring!
Fayetteville, NC (Jan 17, 2023) – Do you hear that buzz? It's the sound of the Fayetteville Stingers getting ready for their inaugural season! Get ready sports fans! Another sport is coming to Fayetteville! The Crown Complex is buzzing about welcoming The Fayetteville Stingers as their newest tenant team! The Fayetteville Stingers are dedicated to enhancing the game of basketball throughout the region and becoming a community asset. The Stingers have made it a mission to be the hometown team that every fan looks to for entertainment and championships; the premier team that every basketball player wants to play for. They have recruited two of the best coaches in the persons of Head Coach Robert Brickey and Associate Head Coach Don Gardner. The Fayetteville Stingers have acquired a dedicated staff who are available to aid players in continually improving their skills while helping the Stingers grow and flourish as a team. The Stingers have also committed to setting the standard for professional basketball in Fayetteville and being a great example.
The Stingers season opens on March 3rd, and the home first home game will be on March 10th. The team will have 27 regular season games. Within the season, 12 of these are home dates and 15 away games. Ticket prices for single-game tickets for the upper and lower levels are $15 and $20. Courtside back and front tickets are $85 and $100. While group ticket prices are $12 and $17 for the upper and lower levels, tickets are $80 and $92 for courtside back and front. Season tickets are also available at $350 full season, $225 flex, and $960 courtside. The Fayetteville Stingers will also have a dance team who is ready to bring high energy and team spirit, adding to the excitement that will be experienced during each game at the Crown Coliseum. Tickets will be available to purchase through ticketmaster.com and www.fayettevillestingers.com. For news and more information go to their website and follow Fayetteville Stingers on Facebook, Instagram @fayettevillestingers, and Twitter @StingersTBL.
View All News