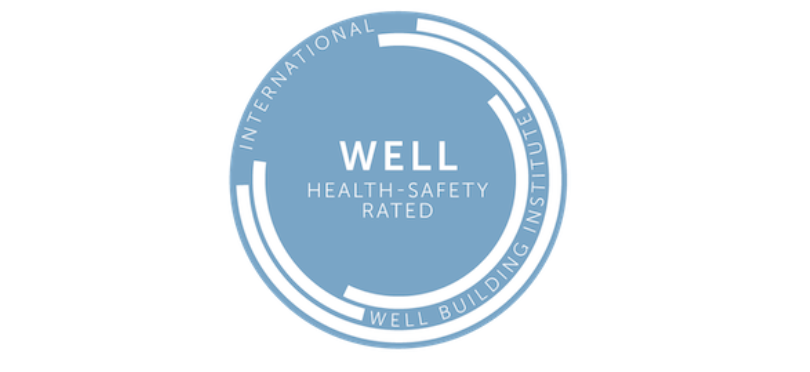 Mar 17, 2023
The Crown Complex Earns WELL Health-Safety Seal of Approval
After rigorous assessment from a 3rd-party team, the Crown Complex has earned the WELL Health-Safety Seal of Approval. This certification endorses the Crown as a venue that prioritizes health and safety of not only visitors but also its staff and other stakeholders.
"Receiving the WELL Certification is a big achievement for our venue because it verifies the work we're doing to keep our employees and visitors safe. We have always cared about the safety of those enter our venue. This process allowed us to enhance those practices, and a lot of work went into making sure that we met the high standards laid out in the WELL Building Standard," said Dorothy Strahley, Crown Complex Assistant General Manager.
Joining well-known names like Hilton, T-mobile, USAA, Planet Fitness, Discover, and JP Morgan Chase, the Crown Complex has gone through a series of reviews to ensure that it is meeting the standards created by the WELL Certification team. The team worked with more than 600 scientists, practitioners, and experts to evaluate and determine the factors that make up the WELL Certification.
"When guests visit the Crown Complex for an event, we want them to be able to relax and have fun. This certification ensures that visitors can trust that the Crown is doing the work behind the scenes to keep them safe and healthy," said Seth Benalt, Crown Complex General Manager.
The WELL team takes into account operational policies such as cleaning, sanitation, and caring for staff's physical and mental health, maintenance protocols especially as they relate to air and water quality, emergency plans, and communication with stakeholders. The safety rating provides 23 strategies to help venues take the necessary steps to keep everyone involved in its operation safe and healthy.
The Crown Complex is engaging in the evidence-based best practices laid out by the experts at WELL to put people first in its operations. This will ensure that our venue is resilient as we look towards the future.
In addition to the WELL Health-Safety Rating, the Crown Complex has also worked to improve guest experience by working with a company called KultureCity to ensure that our venue is inclusive for members of the community who have special sensory needs. Learn more: KultureCity at the Crown Complex
View All News