Career Opportunities
Spectra Venue Management, one of the leading and best financially resourced private venue management companies in the industry, manages the Crown Complex.
To view all employment opportunities with our organization please visit Comcast-Spectacor Job Board.
TICKET SELLER (Click on the position title to email Rita Perry, Human Resources Manager, to request an application.)
Reports to: Box Office Manager/Assistant Box Office Manager
Status: Part-Time; Non-exempt; Hourly
Closing Date: Open until filled
Summary:
The Ticket Seller is responsible for selling tickets to the general public, while providing general information to patrons. This is a part-time position that requires the availability to work flexible hours during events, evenings, weekends, and some week days.
Job Functions:
Selling tickets to the general public
Assist patrons at the Box Office Will-Call window and resolve all issues/problems
Create exceptional experience for all guests through a safe, clean, and friendly environment
Answer questions regarding events, tickets and schedules
Reconcile money received
Balance monies at end of shift with supervisor
Assist with the restocking of Box Office supplies
Follow all operational policies and procedures for Box Office operations and Global Spectrum
All other duties as assigned by supervisors.
Qualifications:
Demonstrated customer service skills with the aptitude to resolve conflicts
Effective communication skills, both written and oral.
Candidates must be computer literate and have experience with Office equipment: copier, computer/keyboard, telephone, fax and printers
Reliable transportation to and from work
High school diploma or a general education degree
Ability to work non-standard work hours with variable schedule, to include weekends.
Position requires the ability to stand for extended periods of time, stand, walk, reach with hands and arms, talk and hear, use hands to reach and handle tickets, money, receipts, and the ability to lift and/or move up to 25 pounds
1-2 years prior experience cash handling and strong math aptitude
---
SPECTRA FOOD SERVICES & HOSPITALITY
Below are upcoming job and fundraising opportunities in anticipation of the March 1, 2018 transitioning of the catering and concession services to Spectra Food Services & Hospitality.
Seeking outgoing, friendly individuals that can provide GREAT customer service for the events hosted at the Crown Complex.
Available Positions:
Catering / Banquet Servers
Banquet Captains
Cooks
Concessions Cashiers
Concessions Supervisors
Click here to download the applications and return it to the Crown Complex Administrative Office Receptionist Desk.
FUNDRAISING OPPORTUNITIES: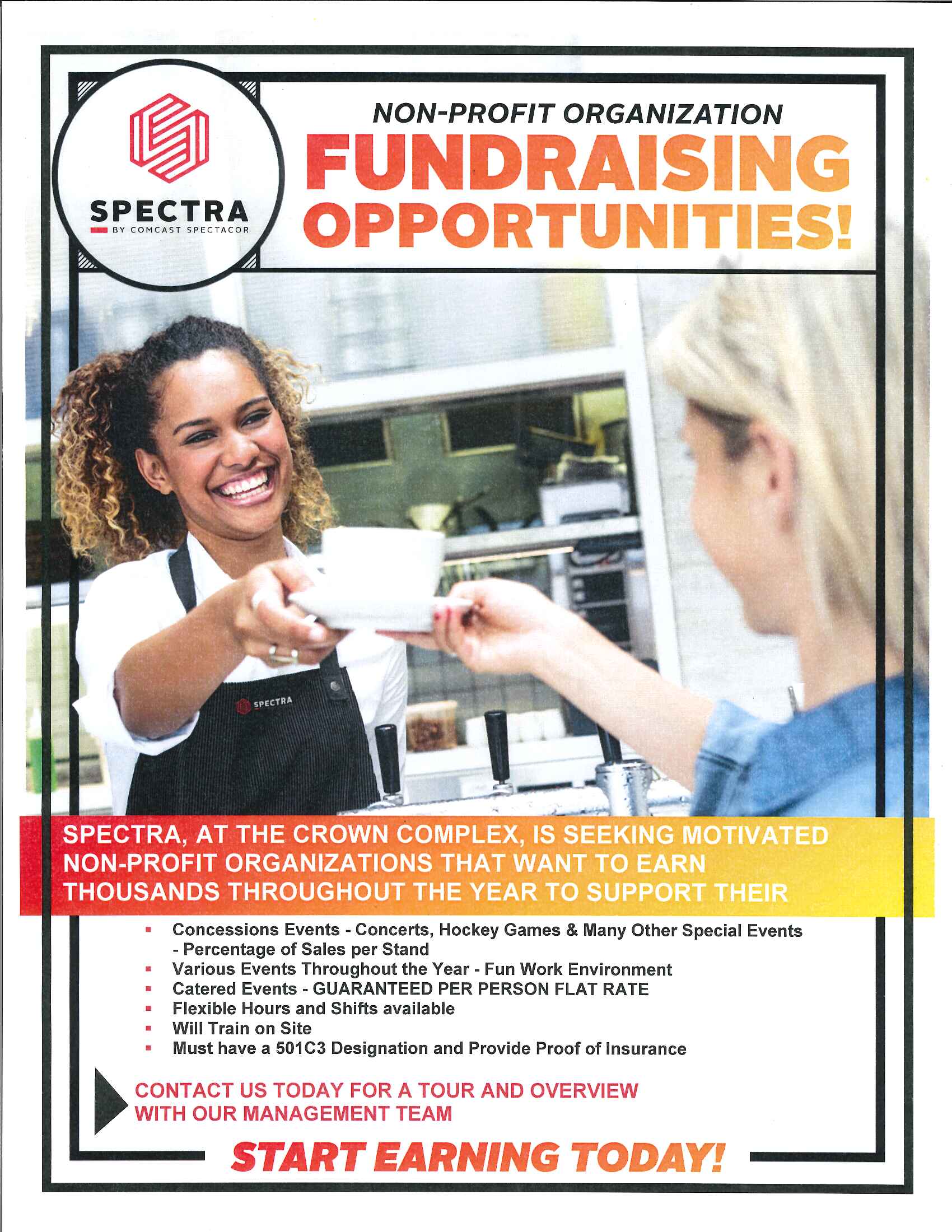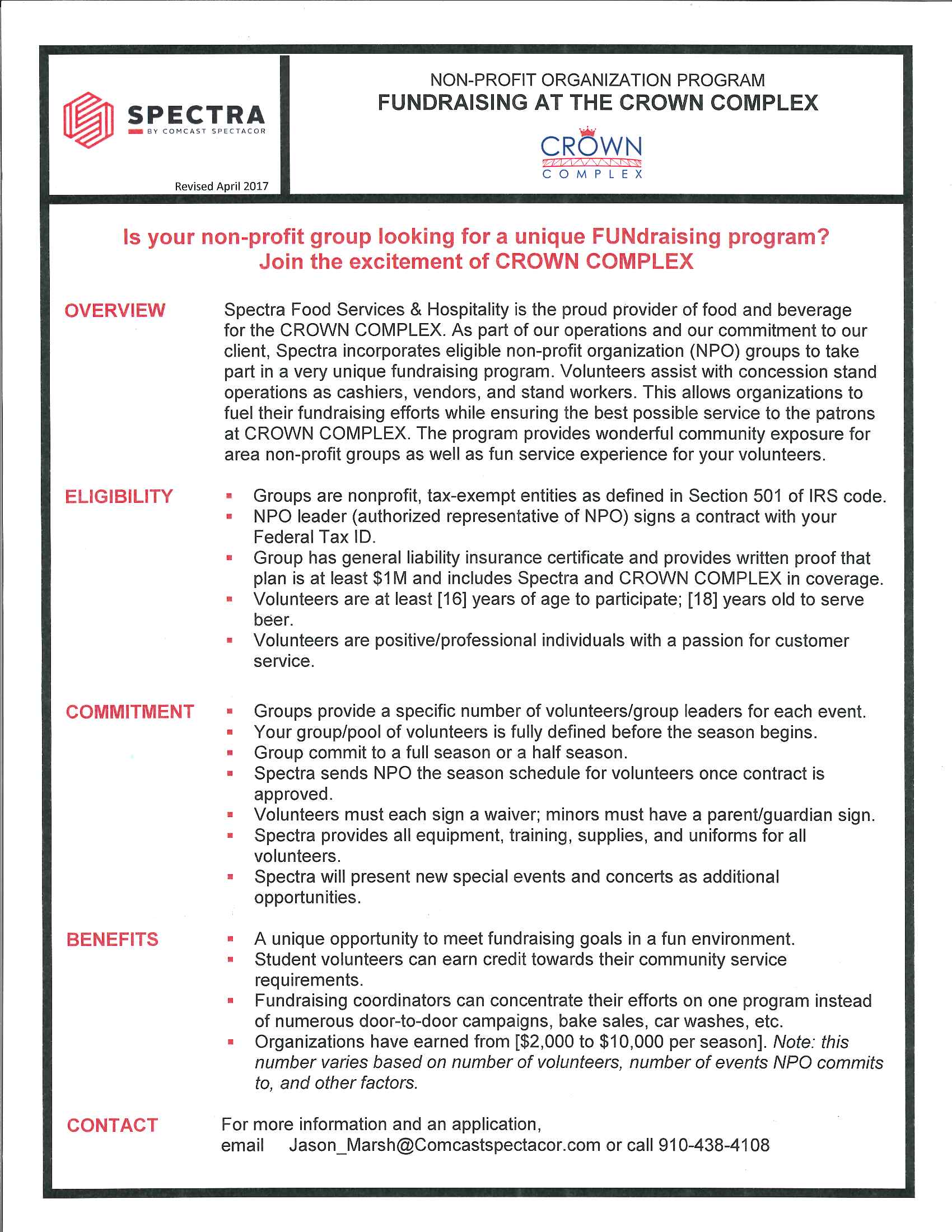 AN EQUAL OPPORTUNITY EMPLOYMENT EMPLOYER